Have you tried
Microsoft Office 2010
? I've just recently started using it. I know what you're saying – "Office 2010? Ummm, you are aware that 2012 is halfway over, right?" Yes and yes. Sometimes I feel behind, but I don't think Office 2010 was released all that long ago – maybe late 2010 or early 2011? I know my laptop that I bought in early 2011 was still bundled with Office 2007.
Anyway, I digress. I recently started using Office 2010 Home and Business. It's a bit of a change from Office 2007, but not so different that it takes a ton of getting used to. The Office Suite consists of Microsoft Word, Microsoft Excel, Microsoft PowerPoint, OneNote, and Outlook.
Microsoft Word 2010 is, of course, the good old word processing program, updated. While it's different from the 2007 version, it's not so different that you're lost. Writing for a living, this is the program I use most often on my computer. One of the features that I really liked was the ability to only have icons for the things that you use the most in the program's toolbar. For instance, I rarely change fonts or font colors, so I don't need super-easy access to that. But I generally have about 10 tabs open at a time, so I love having the one click new page.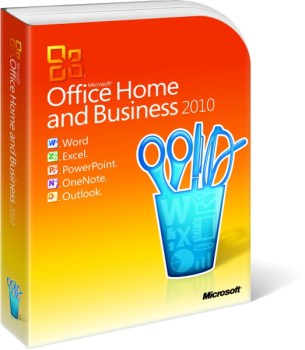 The new version of Excel is similar to the previous version. I don't use Microsoft Excel 2010 a lot. In fact, I usually only use Excel to keep track of stuff when I decide to go more high-tech than my notebook and pen format. It looks like the program has toolbar tabs instead of lots of toolbars that are stacked one on top of the other. So that's kind of nice.
I've heard that you can use PowerPoint to make some kind of cool graphics. I know a couple bloggers that use it to make all of their buttons and headers for their blogs. I have to admit, though, other than a couple presentations in College, I haven't really used it. Maybe I'll have to crack it open and check it out. Play around a little.
OneNote is supposed to make your life easier and more organized. How? By keeping your notes in one place. I haven't played with this one either. I tend to keep my notes in my head. Perhaps this would help me out?
And last, but not least, is Outlook. Outlook is a program to help manage your email. While I haven't tried the email client in many years, I wasn't a fan of previous versions. I prefer managing my emails directly from the email program.
There's another version of Microsoft Office that Has Publisher (drool!) and Access included as well. That one's the professional version. Microsoft also has a ton of apps available to make your life easier. All these apps work with the Office programs.