What's in My Bag with LUNA Bars + Giveaway
Special thanks to LUNA Bars for sponsoring today's discussion.
I've always been a curious sort of person, always having a question about others. Where are they going? I wonder what they do for a living. What does that person carry around with them? What is in their bag? Well, today, you're gonna find out what's in my bag.
What's in My Bag, with LUNA Bars
Wallet
This is like a no-brainer, right? Cash, debit cards, credit cards, store loyalty cards. They're all there.
Lip Balm
I swear, I think I'm an addict. I love the way my lips feel when they have some lip balm on them, and I usually carry multiple kinds, and multiple flavors.
Perfume
I go through bouts where I love to carry a perfume rollerball with me, and bouts where I could care less. We're currently in a "in love with perfume" phase.
Gum
Again, this is something I go through phases with. I suffer from dry mouth, so I chew gum sometimes to help with saliva production. A little TMI? Maybe.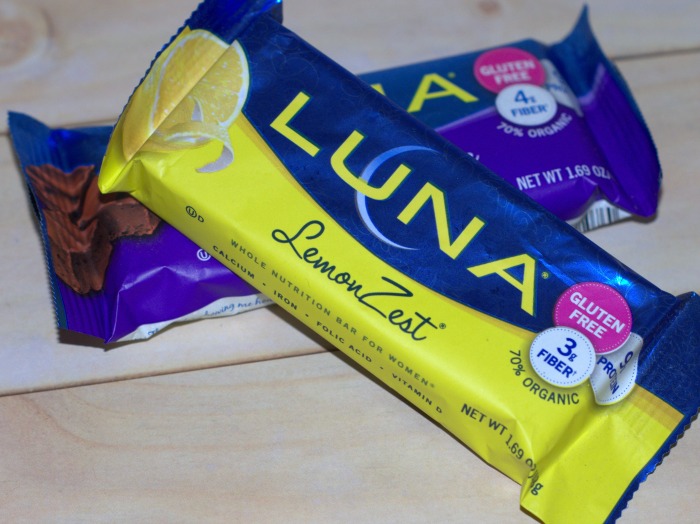 When I'm out and about, sometimes I lose track of time. I get hungry, and I sooooo don't want a drive thru meal. That's where LUNA bars come in handy. I can just toss a couple in my bag, and I've got a snack that's all ready to go.
I don't know if you've heard or not, but LUNA Bars are now gluten free. Yeah, you read that correctly. Gluten Free. All of 'em. While the flavors were "mostly gluten free" before, now all of the ingredients are gluten free.
This is great news for those that are Celiac, or stay away from gluten for other health reasons.
You can find out more about the LUNA Bars move to be gluten free here.
But Wait – there's more! One lucky How Was Your Day? reader is going to win a 12 pack of LUNA Bars. Ready to enter? Do so in the Gleam Widget below. Open worldwide.
---