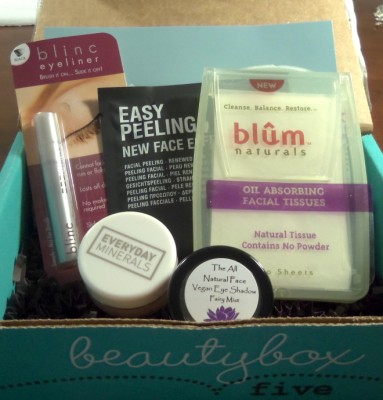 I love to get mail. I especially love to get surprises in the mail. And I really love to try new things. It's for all of these reasons that I'm kind of in love with the new Sample & Subscription Box trend. One of the newer ones I've seen is the Beauty Box 5 subscription box.
Beauty Box 5 is a great box of beauty products. There's a combination of full sizes and samples, as well as a mix of makeup and skincare products. Each month's box includes 4 or 5 products for discerning divas to try out.
The box that I received for review has a mineral eye shadow, a mineral blush, a water resistant eyeliner, exfoliating towelettes, and a package of oil blotting sheets. 3 of the 5 items were full-sized, too. Each month's box is totally different, though!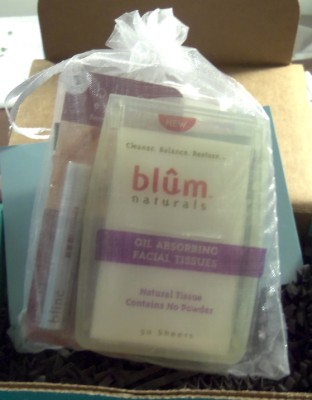 The box comes packaged beautifully, as well. It's full of paper krinkle shred for padding. Then, all of the products are packaged in an organza bag nestled into the krinkle shred. It's like a gift, just for you.
Beauty Box 5 ships to the continuous US and Canada, too. It's somewhat unusual to find these boxes that ship outside of the US. The boxes are really reasonably priced. You can buy a single month's box for $12 or an entire year for just $100! Looking for something in between? Beauty Box 5 also has quarterly subscriptions. Oh, and these prices include shipping.
This is definitely a box I'd subscribe to!
You can connect with Beauty Box 5 on Facebook and Twitter, too.