Girls and young women are mysterious creatures. Sometimes we like to party. Sometimes we like to get down. And there are times when we need to have a girls night out on the town and let it all hang out! Of course, I live in an area that, while it's not small, everyone seems to know one another. To have a really good time, we've got to get away.
It's not uncommon for my friends and I to get away for a weekend. Sometimes we go to Lake of the Ozarks. Around here, it's just referred to as the lake. Anyway, Lake of the Ozarks is regularly rated as one of the top-10 or top-25 party spots of Summer in the US. It can get pretty wild, and rowdy, if that's what you're looking for – especially in the cove. However, there are areas where it's a lot more chill, which is kind of nice.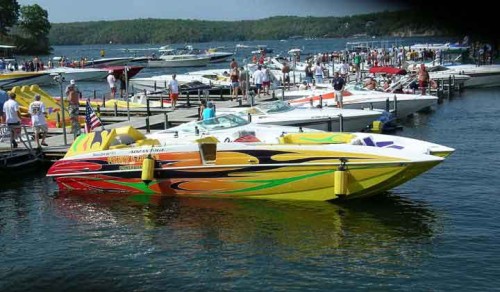 We end up hanging out in bathing suits and bikinis, cut-off shorts and tees, and cute sandals. And lots and lots of sunscreen. When night time rolls around, we trade the swimsuits in for cute little dresses. As long as we haven't been drinking too much during the day, we'll even have some cocktails.

Another place we like to go for the weekend is Kansas City. Kansas City is one of the great cities of the world. Before I moved back here, I always considered the city to be not as sophisticated as it really is. I like make a long weekend out of a visit to KC.
We tend to go up on Friday afternoon and have a great dinner at one of the fabulous restaurants, perhaps on the Plaza. I spend all day shopping and looking around with my friends. Late Saturday afternoon, we head back to the hotel or the apartment, depending on where we're staying. Once we're back at home base, we start getting ready for our girls night out and to go paint the town red. We get all dolled up, with full faces of makeup, cute dresses, and high heels. Many times, at least one of us is wearing a purchase from that day.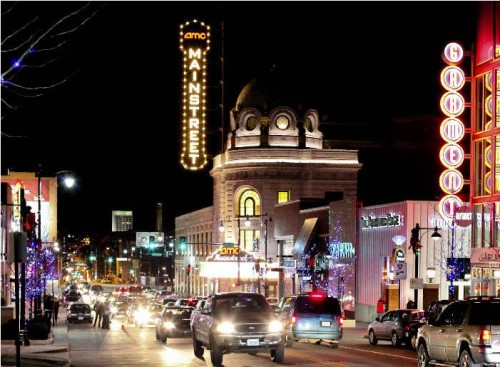 My friends and I like to go to the Power and Light District when we're looking for a good time. It's a newly revitalized part of town with a great mix of shops, bars, restaurants, and clubs. Some are indie places, some are chains. But the great part is that if one place isn't that fun, you just hop on down to the next! It's almost always a good time!
We sleep off the night out, then head on out to brunch sometime on Sunday. Sometimes brunch turns into linner, but, y'know. That's how we roll! Then we start heading back home Sunday afternoon/evening. I mean, we are responsible adults that have to be at work Monday morning!
Are you looking to have an ultimate Girls Night Out with your friends? Then enter Hypnotiq's Live Louder Dance Off contest! One super luck winner will get the chance to go to Vegas with a group of friends. How awesome is that? You can enter in one of two ways. Hpnotiq LLDO – Likeable – Video Upload or Hpnotiq LLDO – Likeable – Photo Upload
This should go without saying, but be safe and responsible when you're out having a good time. Everyone wants to make it home in one piece, so they can come along next time. Use the buddy system. Keep an eye on your drinks. And always have a designated driver.
Thank you again to Hpnotiq for sponsoring this blog post! I was selected for this sponsorship by the Clever Girls Collective. All opinions are my own.