I love shoes – especially sandals. Once the weather warms up, I can't wait to break out the shorts, skirts, and slide shoes. During the season, I generally buy a couple pairs of nice leather sandals and a nice pair of shoes or sandals for the lake. And I wear something inexpensive to the pool!
I was happy to find out about VOS Flips sandals. They remind me a lot of the Flojos sandals that used to be so popular. But with a couple of major changes – for the better!
Vos Sandals are ecologically and socially responsible shoes. First off, they're completely sustainable, as they're made with natural rubber from the rubber tree, rather than from fossil fuels. Second. they're completely recyclable. But it doesn't end there! Vos re-invests in the communities where they harvest their rubber. They've provided health care and education to these communities. And, if that wasn't enough, for every pair of Vos Flips sold, they donate a pair to someone in need.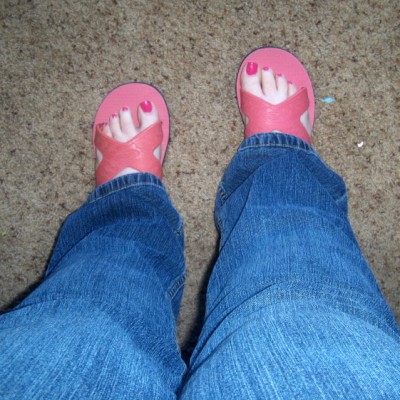 Vos was generous enough to send me a pair of their flips in Coral. I found them to be pretty comfy. Due to a couple of foot issues, I wear a lot of Birkenstocks, yet these didn't seem to exacerbate those issues.
I also really liked the slide style. I cannot stand things that go between my toes. *shudders* These are nicely weighted, with a firm, solid sole. No flimsy dime-store products here. I wear an 8.5, and received a size 7. The flips fit perfectly, so I'm thinking they must be a mens or unisex size 7.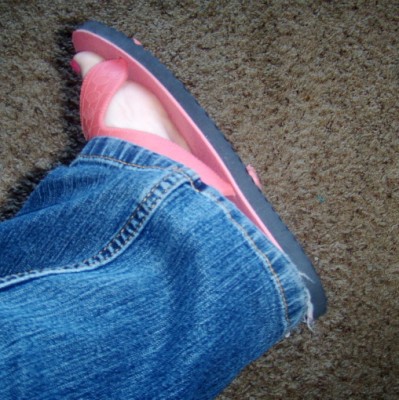 I liked the fun color combinations of the shoes. They have canary and royal or orange and black – even black with hot pink and parrot green and blue!
These would be great for summer kicking around – at the beach or the lake. Wear them to the pool or even just running around town. Instead of the usual flip flops, try a pair of Vos flips.