Vino freeze mixes provided samples for editorial purposes.  All opinions are our own.
How often do you have people come over unannounced?  Once in a while?  It seems that during the holiday season, this happens more and more often.  Even worse, they come over bearing gifts and you really weren't expecting that.  At all.  Never fear, I have a solution for you.
Vino Freeze Mixes from Vino Innovations is a great solution to these unexpected visitors.
What are Vino Freeze Mixes?
Vino Freeze Mixes are precisely what the name implies.  They're a mix  that you combine with water and a bottle of wine to create a flavored wine slushy.  This can be accomplished in two ways: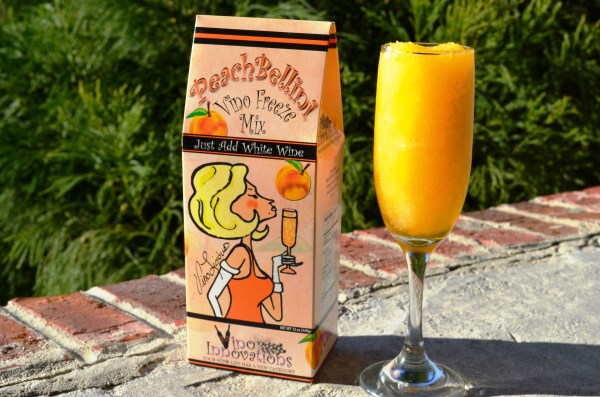 If you have time, combine the mix, wine, and water, and freeze in a a couple of zipper top freezer bags.  After a few hours, when it has reached the desired consistency, simply take the bags out of the freezer , mush it up, and serve  up some adult beverages.
Of course, if people are just popping in unannounced, you don't have time for that.  Nope.  That's why there's a quick way to make these.  Just add your mix & wine and ice to the blender.  Blend it up, and serve almost instantly.  How easy is that?
You can use either red or white wine with the Vino Freeze Mixes, too.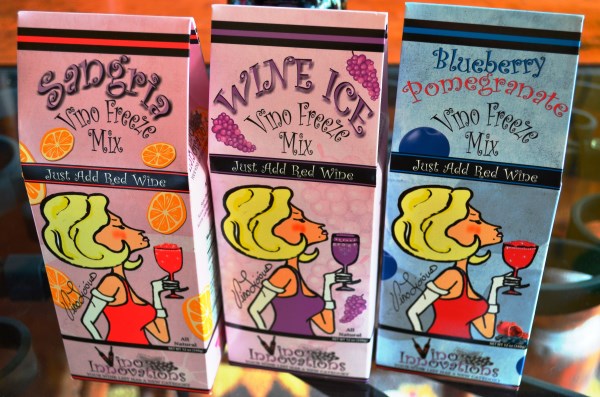 Flavors for the red wine include Wine Ice, Blueberry Pomegranate, and Sangria.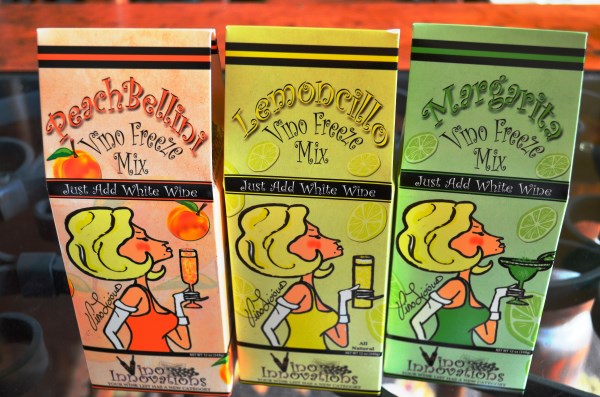 The white wine flavors include Peach Bellini, Lemoncillo, and Margarita.  One of the alternate suggestions for the Peach Bellini is to make it with Champagne or sparkling wine.
These mixes also make a great hostess gift or a grown up stocking stuffer.  Vino Freeze Mixes are available at gift stores all over, or stores that sell gourmet food mixes.