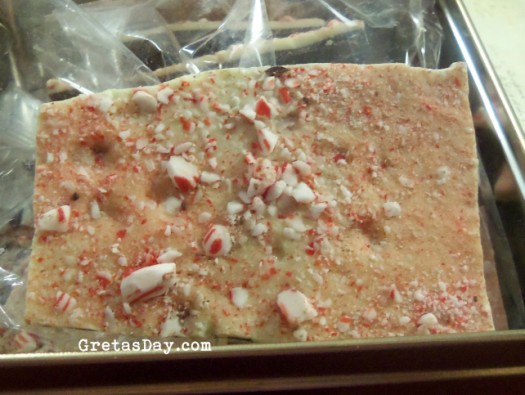 One of the best things about the holiday season is all the goodies that are everywhere. Anyone that's ever worked in an office with suppliers knows exactly what I'm talking about. It's like everyone that you've ever done business with wants to show you their appreciation by sending you candy, cookies, and other assorted treats.
Unfortunately, it seems like there's always someone in the office that has some kind of severe allergy to some ingredient. Back in the day, they'd just not have anything that they were allergic to. Now, there are companies that cater to those with allergies. Vermont Nut Free Chocolates is a perfect example of one of those companies.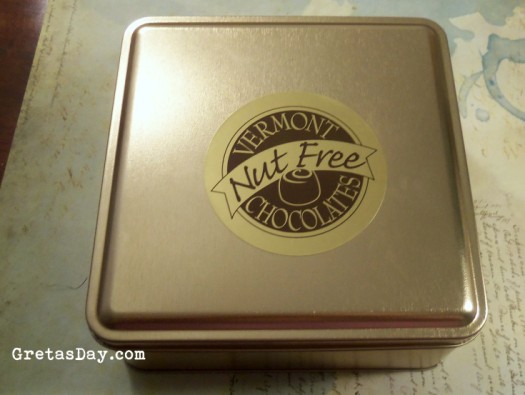 Vermont Nut Free makes chocolates and other candies that have no nuts. Created by a parent of a child with severe peanut allergies, they understand the need for nut free products in the marketplace. Vermont Nut Free has all kinds of candies, too. Goodies like Maple Creams and truffles and even jellybeans and trail mix.
The good people at Vermont Nut Free were kind enough to send me a tin of their Peppermint Crunch Bark. This bark has a thin layer of dark chocolate as a base, then a layer of white chocolate. This is all topped with crushed peppermint candies.
I thought that maybe the chocolate had been flavored with peppermint as well. The crushed peppermint candies added a nice little decoration. There were parts that were covered with candy dust, and it almost looked like a sprinkling of shimmering colored sugar. In other parts of the Peppermint Crunch bark, there were larger chunks of candy that had been nestled into the chocolate.
It was a great sweet little interlude during the day. The Peppermint Crunch Bark was also perfect for putting out when we had company. This would be a good gift, too. It comes nicely packaged in a tin, tied with a bow, ready for gift giving.
From truffles to barks to chocolate dipped pretzels, Vermont Nut Free Chocolate really has something for everyone.