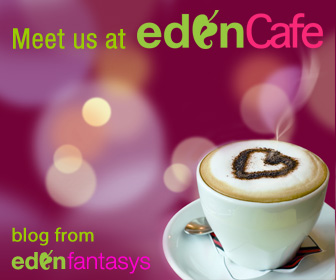 This is an 18+ post. There's nothing in the post itself that's even mildly objectionable, unless you don't like lip balm. However, the links go to Eden Fantasys, a site that offers items for sale that may be objectionable to some readers.
Eden Fantasys is an adult oriented website. In layman's terms, that means they sell lingerie and sex toys. Recently, though, they added some other awesome goodies – bath and body products and cosmetics. Ooh la la!
I am a sucker for makeup and lotions and potions. And lip balms. OMG – I will do almost anything for lip balm! While I consider myself a connoisseur of lip balms, Eden Fantasys has several brands, types, and styles of lip balms I had never seen before.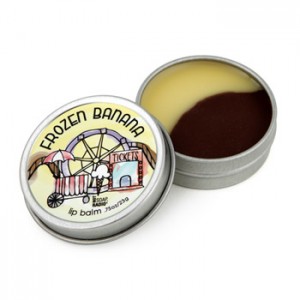 The Double Dipped Lip Balm is a prime example of this. Coming in flavor combinations like Fleur de Sel, Cherry Cordial, and Frozen Banana, these are two complimenting flavors in one tin. It looks like these are very similar to Burt's Bees lip balms in texture and size. Added to my wish list!
I'm always looking for double – or even triple – duty products, too. This Shiny Lip Balm looks like it could be great for that. It's moisturizing with a hint of color and some gloss – like a Sheer lip balmgloss. Yeah, I totally made that word up. I think we should use it so it catches on.
There are a ton of other great lip products on Eden Fantasys, too. After all, the lips are one of the under-rated erogenous zones.
I will be compensated to write this post. However, all opinions are mine.