One of my great loves is DIY and crafting. While I'm well versed in many crafting styles, my main love is paper.  I just love the tactile aspect of it, and how it can be manipulated.  Add in the mixed media aspect, where pretty much anything goes, and I've found a new level of joy.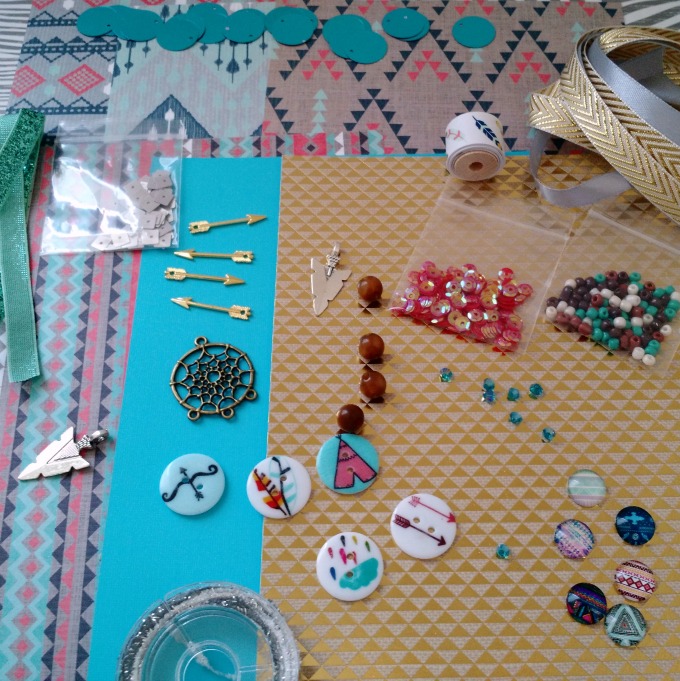 You may have heard that we partnered with DIY Experiment to curate a monthly subscription called Paper Musings. Each month, a new package arrives at your door, with a new theme. There's all kinds of fantabulous goodies in there, like papers, ribbons, thread, charms, beads, and so much more. The Paper Musings packs are designed to kickstart your creativity, and get those juices flowing.
I've decided to give away one of my personal favorite packs we've done so far. This one is Tribal, and as you can probably guess, it's all Native American themed. It has printed papers, a foil paper, buttons, glass cabochons, sequins, charms, washi tape, beads, ribbon, crystals, and more. The pack contains everything seen in this pic. Actual pack you receive may vary slightly from that shown.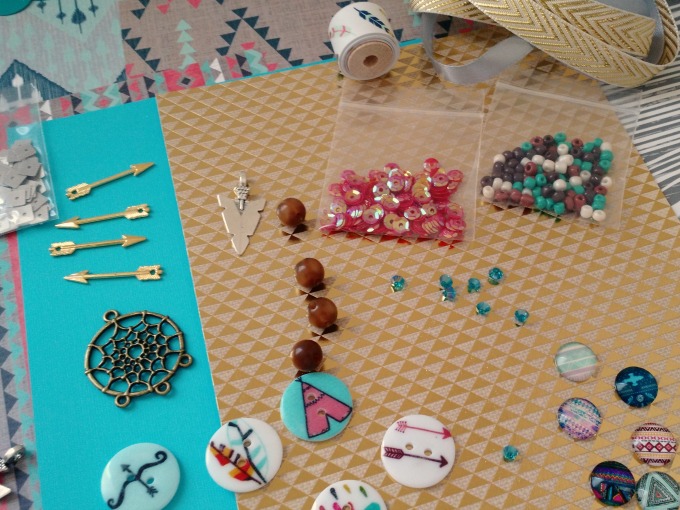 Ready to enter? Do so in the Rafflecopter below. Open worldwide, too.  Because we're cool like that.  And we know people like to create all around the world.