I've always been well endowed in the chesticle area.  Like, a 36DD as an 8th grader well endowed.  I'm also pretty lucky, as they are pretty nicely shaped and fairly perky.  While I am aware that they probably won't stay that way forever, I'm pretty happy for now.
However, once nature – and gravity – start to kick in, I might consider getting a little help in the breast department.  With what breast implants cost today, they're a lot more reasonable than they used to be.  Of course, a lot of that depends on the type, style and size of the implant, not to mention the doctor you choose.
There was a time where breast implants meant that it looked like you had two grapefruits – or basketballs! – mounted to your chest.  Not anymore!  Now, they can go under the muscle and the implants look really natural.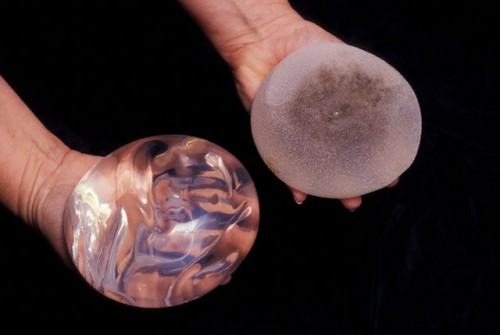 You also have to decide between Saline and Silicone implants.  Saline breast implants are generally less expensive and can sometimes not look as good.  However, since they're inserted empty, then filled, the size can be adjusted easily by adding or removing saline solution.  They also require a much smaller surgical incision.  Due to this, the plastic surgeon can usually go through the armpit or the belly button when inserting the implant.  Saline also tends to ripple.
Silicone tends to have a more natural feel.  They're more expensive and aren't 'adjustable' like the saline breast implants.  Because they're larger, they require a larger incision during the surgery.  You also have to have more follow-up care, such as an MRI every few years to make sure they're not leaking.
I'd definitely consider having my breasts done.  How about you?  Would you have a boob job?