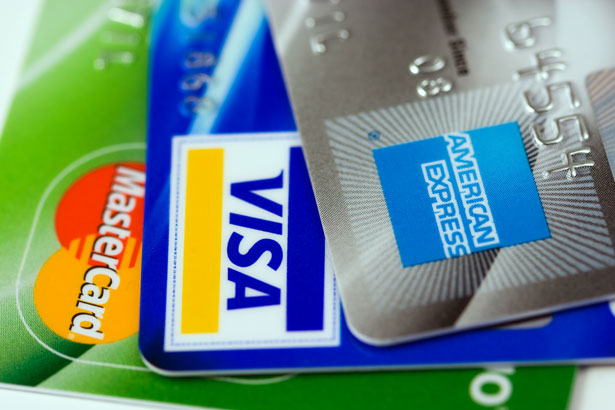 There's nothing more exciting than using a credit card for the first time. After all, the ability to purchase practically whatever you want (within your spending limit) with a simple piece of plastic can be simply exhilarating. This exhilaration often turns into addiction for many people, however, which is where the dark side of credit cards comes into play.
When used without care, credit cards can often result in huge amounts of debt that are difficult to deal with. This is not to say that they do not have their advantages, however, as credit cards can be extremely beneficial to those who learn how to use them properly. The following are just a few words on the promise and peril of plastic, and how you can use credit cards to your advantage without winding up in a financial black hole.
The Promise
Credit cards can be very promising to those who understand how to use them to their advantage. Starting a business, for example, can be quite difficult without the assistance of business credit cards. If you use them incorrectly, you'll be in rough shape. If not, however, these credit cards can help to save your business a great deal of money, and are ideal for anyone who is interested in learning more about their spending habits.
Credit cards can also come in handy in emergency situations where you don't have enough money in your bank account to get you out of a sticky scenario, which is perhaps their most useful advantage.
The Peril
Unfortunately, the promises of credit cards are sometimes overshadowed by the perils that come along with them. Getting overly happy with spending can result in a great deal of problems, especially if you don't have the actual funds to back up your purchases. Working parents, however, often find that they are able to use credit cards to their advantage simply be always remembering how dangerous it can be to use them in a haphazard manner.
Tips
There are a variety of things you can do in order to use credit cards to your advantage without falling into issues with them. For one, you'll want to always avoid buying things that you don't need. It may seem like a good idea to purchase that stereo you've always wanted because your line of credit will allow you to do so, but it's important to remember that you'll eventually need to pay for that purchase with real cash.
In addition, you should always keep your credit card in a safe place, as it can be used by identity thieves if it ends up in the wrong hands. In addition to credit cards, you should always look for the best savings account interest rate you can find when dealing with your money.
Credit cards certainly come with their fair share of problems, but they are not inherently bad by any means. If you are mature about how you use your credit card, your chances of running into issues will be rather small.