We all have those moments in life. You know what moments I'm talking about. The ones where we thing we're doing the right thing,. It's only in retrospect that we realize "OMG! What was I thinking?!?!"
I've had a few of those moments in my relatively young life. I'm not sure if it's because I choose to live life, rather than thinking things through. Because it sure seems like I think things through. Hemming and hawing, weighing pros and cons. Sometimes I even make a list before I jump into any decisions. Perhaps I think "Oh, what's the worst that could happen?" Then I find out the bad could be so much worse than I had originally thought!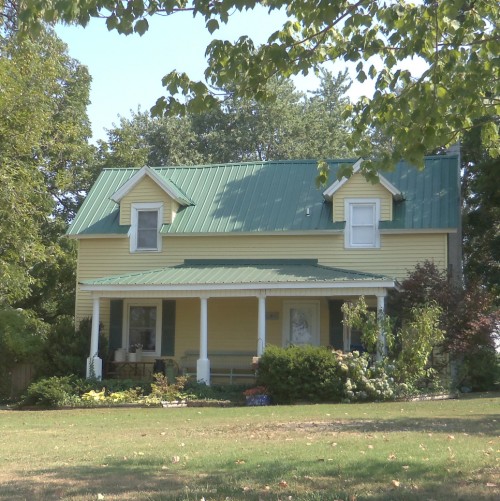 If I thought I was going to stay here, I would buy this house!
One recent example is the apartment I moved into last year. Now, it's not the greatest apartment in the world, but it's not terrible. It's fairly modern – especially in this area, where it seems everything was built in the 1950s or 1960s and never maintained. I mean, we have double-paned windows and good insulation, forced air heat and central air conditioning. Those are HUGE things in this area.
Howevah…my apartment was vacant for about 15 months before I moved in. Now I know why!! The guy that lives upstairs is the dang loudest person I have ever lived around. He, like, has no concept of how much noise he makes. He comes home and drops stuff from what seems like above his head. He stomps. He yells. He bangs on things.
And then he has joint custody of a kid. When the kid is here, he runs back and forth for hours. The kid jumps up and down. The kid bounces a baseball on the floor. And we all know how well baseballs bounce, right? BUMP Bump bump roll into wall.
I have tried being nice about it. I've tried talking to him. At one point I even said "Hey, I know the other apartment was vacant for a long time, and you probably just don't realize how much noise you make…" It was at that point that he interrupted me and said "Well, you shouldn't have moved in underneath me then."
And that was it. I knew it didn't matter. Sooo…if I had it to do over again, I would not have moved in here! I would have moved into one of the other units, possibly, But not this one!
The Frigidaire Gallery™Dishwasher gets dishes fully cleaned the first time, so there are no dish do-overs. Nearly half of adults admit to re-washing and/or re-drying dishes after the dishwasher cycle has been completed. To prevent dishwasher do-overs, Frigidaire® is stepping in with its new Gallery® Dishwasher featuring the OrbitCleanTM Wash Arm, ensuring dishes are cleaned right the first time.
I was compensated for this post as a member of Clever Girls Collective. All the opinions expressed here are my own.