The Olay Luminous Glow challenge is sponsored by P&G/SheSpeaks.  Opinions are my own.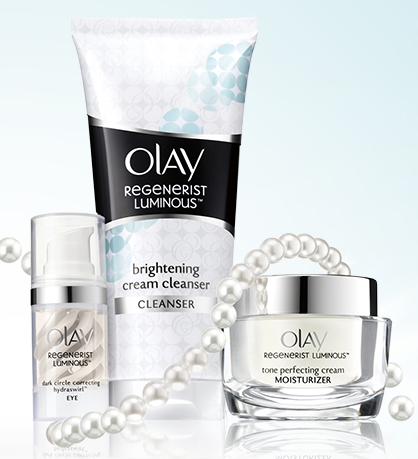 AS much as I don't really want to admit it, I'm not getting any younger.  While my skin is still in really excellent shape, I'd probably rather be proactive than reactive.  I mean, it's easier to guard against wrinkles, dark spots, and other damage than to try to reverse this kind of skin damage & signs of aging.
To this point, I'll be testing out the Olay Regenerist Luminous Skin Care line.  This line is similar to boutique products with a much more pocketbook friendly price tag.  Some of the highlights of the Olay Regenerist Luminous Skin Care line include:
Brightens skintone
Fades the look of discoloration and dark spots
Reduces the appearance of undereye darkness and circles
Improves skin's texture
Follow along on twitter & Instagram with #luminousglow to see how the skincare routine is coming along.  Check back in a couple weeks for  my thoughts, too.