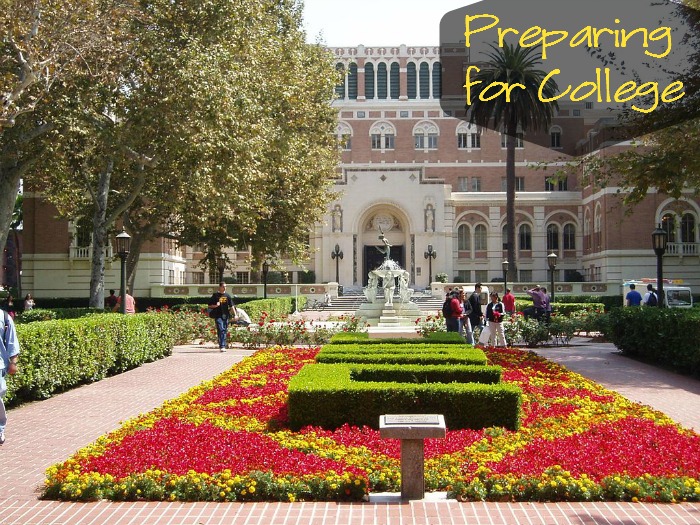 It's never too early to start preparing for college.  Going to college can be a scary, thrilling, exhilarating experience.  For a lot of students, going to college is a lot like embarking on a grand adventure. They likely have a glorious vision of what the future is going to be like, and can be excited to begin the pilgrimage.  Hard work may also be required to make their dreams come true. If a new college student is leaving their hometown and moving to a completely new location, they'll probably be excited to meet new people.   In no time, they'll create new memories with new friends.
Even if the student in your life has yet to be accepted to a university and you're only exploring your options, the positive energy associated with preparing for college, and such a big change in your life, will surely help you soar.
How to Start Preparing for College
When it comes to choosing the right school, you certainly want to pick a facility that features the right program for you. Not every school offers the same classes.  Curriculum can be set up differently, even if the subject is the same. Therefore, you really need to do your homework to make sure you're going after precisely what you want.
It's also important to consider the location and whether you'll be living on or off campus. If you're staying in a dorm, it's a good idea to visit the school and check out the rooms.  This way, you'll have an idea of your surroundings and how much space you'll have.
Whether you choose a dorm or opt to rent an apartment near by, you'll have an opportunity to personalize and decorate your new home to your specifications. Going shopping for college dorm bedding and other accoutrements for your room will be fun.  Merchants like BeddingStyle offer a vast selection. It may be the first time you're experiencing life on your own and away from family.  This, in itself, can be very liberating.
However, you may also find yourself getting lonely and anxious when being in a new and unusual place.  It's a good idea to invest in personal items that may be comforting and familiar to you when preparing for college. When you're still deciding on where to attend school, make sure you consider if you're more suited to an urban environment or not. There are a lot of schools located in sprawling cities, but some universities have much quieter settings.
Ultimately, no matter what school you choose, you'll only have a positive experience if your attitude is positive. When preparing for college, always look on the bright side of your circumstances and embrace every step of your adventure.