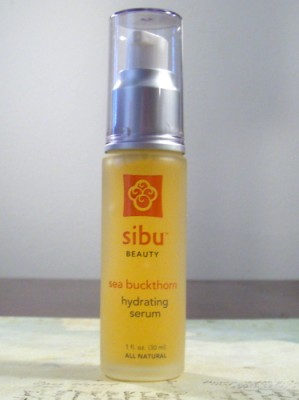 I am a girl that has always been into makeup and beauty. A skincare routine, however, was lacking from my life for quite a while. Heh. I'm young, it's all good. I have plenty of time before signs of age start showing up.
**record scratch**
Recently, though, I've begun to notice those little tiny signs of aging trying to make an appearance. Hmm…we've gotta get on that. Here's where Sibu Beauty's Sea Buckthorn Hydrating Serum comes in.
Have you ever heard of Sibu Beauty? I'd only heard about the line in the past couple of years. I knew that it was made with natural ingredients, like sea buckthorn berries, but I had no idea what those were. I figured they were some kind of kelpy something from the ocean. NO! They're actually tiny berries that grow in the Himalayan mountains.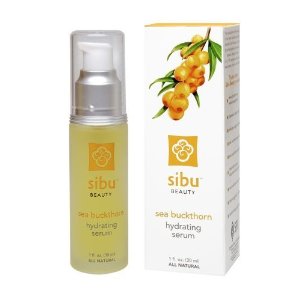 Whoa, right!? Due to the climate that the berries grow in, they're jam-packed full of good stuff like anti-oxidants and omega-7 fatty acids. What makes that good stuff, you ask? Well, these items help with:
Promoting youthful skin tone and texture
Battling aging without using chemicals.
Evening out your skin tone and brighten your complexion
Stimulating your skin's natural collagen production for a more youthful look.
They help protect against environmental factors like free radicals.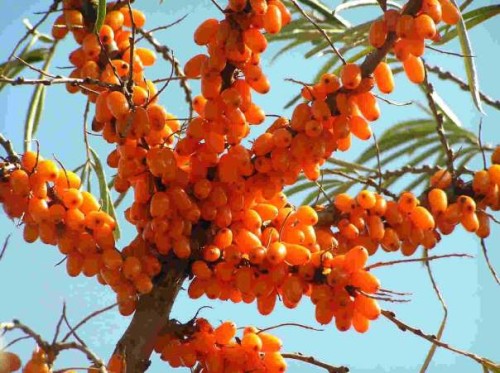 Did I mention that the sea buckthorn is acquired by fair trade means? Or that Sibu items are cruelty free and never tested on animals? They're also free of sulfates and parabens.
The Sea Buckthorn Hydrating Serum has a great mild citrusy smell. I also liked the way it made my face feel. My skin is on the sensitive side, and I didn't have any issues with reactions or redness. My face is soft and full of youthful exuberance!
You can find Sibu's Hydrating Serum here, as well as fine establishments all over. Connect with them on facebook and twitter, too.