I am participating in a BlingItOn campaign for Hpnotiq.

I love sparkly, girly things. Makeup, clothes, stationery, it's all in there. Oh, I forgot nail polish. I definitely have a thing for nail polish! And if it has glitter … OMG! I may not be able to control myself! As much as I hate to admit it, glitter is like my siren's song. I think I may have a problem. I suppose you could say I love to BlingItOn!

Hpnotiq must have known how much I loved nail polish. I know I'm not the only one that feels this way. Isn't one of the biggest indulgences or best girls' trips to get manicures and/or pedicures? How would you like to win mani/pedis for a year? That would be pretty sweet, right? It's easy to enter:
Love to BlingItOn yourself? Take a pic of your glammest nails. Not the greatest at nail art? That's ok! You can use a photo you find online, too.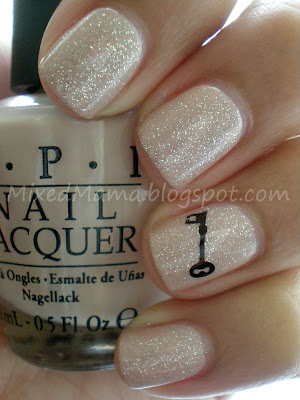 You can enter in one of three ways:
If entering via Twitter, be sure to use the #GLAMLOUDER hashtag. Why? Because without it, we can't find your picture!
FOUR lucky winners will receive mani/pedis for a year, valued up to $1200. Holy moly, right?
Want to enter? Hpnotiq's Glammest Nails Challenge is going on RIGHT NOW – but hurry – the entry period for the glammest nails ends at 11:59:59 a.m. EST on June 30th! For this challenge Hpnotiq wants you to show them the glammest nails, nail art or nail finish that you've ever seen or done. Think you can nail it? You can enter as many times as you want! Snap a pic of your own, or find a pic online. For this round, they're choosing 4 lucky winners to receive free mani/pedis for a year valued up to $1,200!!!

Nails aren't your thang? No problem! Hpnotiq is running several 2 week contests with all kinds of fun glammy goodness & BlingItOn themes. Rumor has it that makeup and overall look will be future themes, so start thinking about that, too. You could win prizes like $1000 giftcards, a trip to LA, or even the opportunity to be featured in an ad! Yes, it's true. You could be a star!
Love glam things? From now until July 28th 2013, Hpnotiq wants you to show them how you GLAM LOUDER to win fab prizes! During each 2-week challenge you can submit photos in different categories to win – including the glammest nails, makeup and overall look. Entries can be pictures you snap yourself or images you find online.

Ready to Bling It On!? Here are the glamorous prizes that are up for grabs: One year of manis/pedis worth up to $1,200, a $1,000 gift card to Sephora or Ulta, AND a chance to win the grand prize trip for you and three friends to go shopping with a celebrity in Los Angeles! Even better – the grand prize winner will star in a professional photo shoot for the chance to be in a real Hpnotiq Ad!

Be sure to check out the official rules, too.
Sooo…are you gonna enter? I know I am! Let's BlingItOn together!