This Shopfunder conversation was sponsored by ShopFunder.  Opinions are our own.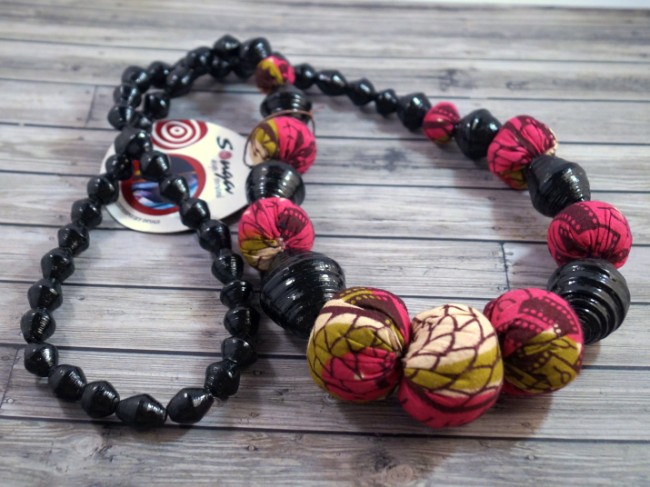 I am a huge fan of indie and artisan goods.   Indie jewelry artisans, small bag or clothing designers, artisan foods and cosmetics – I love them all.  One of the biggest problems with supporting these smaller companies is the ability to actually find them.  They don't generally have large budgets to advertise with, and if they have a website, it's possible that you could never find them.  It becomes frustrating.
There's a new site out there to help us – ShopFunder.  ShopFunder has compiled a ton of great indie and artisan companies all in one site.  Each company has a storefront that displays their wares, or you can search by whatever items you're looking for – like necklaces or clutch bags. As if that wasn't enough, a portion of all sales go towards charity.  You get to shop small, indie brands and do something good for charity at the same time!?  Pretty great, right?
How Are Shopfunder's Items?
I had the chance to check out a few items from ShopFunder.  First up are two great necklaces from Songa Designs.  Created by Rwandan artisans, purchasing these pieces allow for these designers and artisans to become self-sufficient.  Self-sufficiency is not only important as a means of survival but as a way to better their country and create employment opportunities.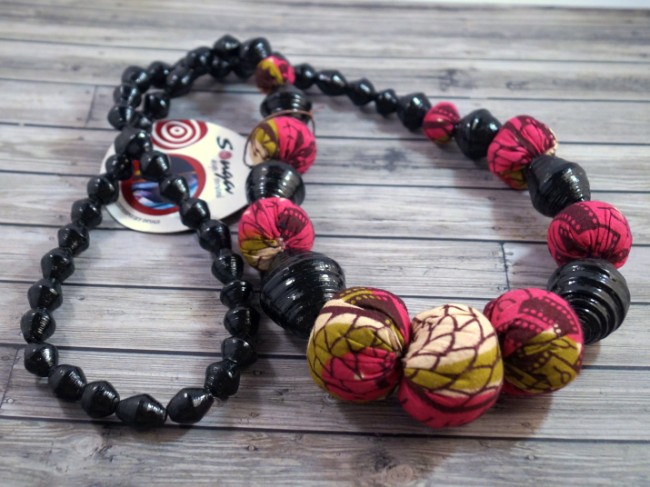 The first item I received was the Diva necklace.  This is a longer, statement style necklace that's made with both paper and fabric beads.  I don't know about you, but I am DYING for spring right now.  This will be a fabulous piece for my spring and summer wardrobe.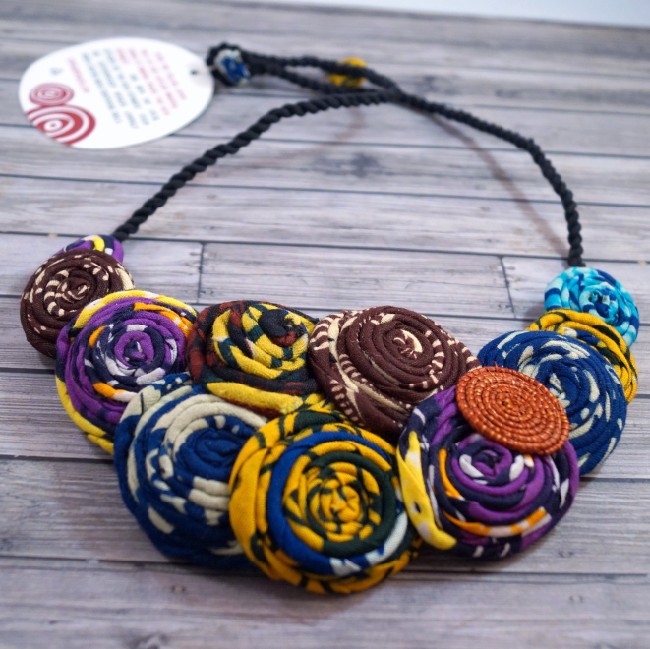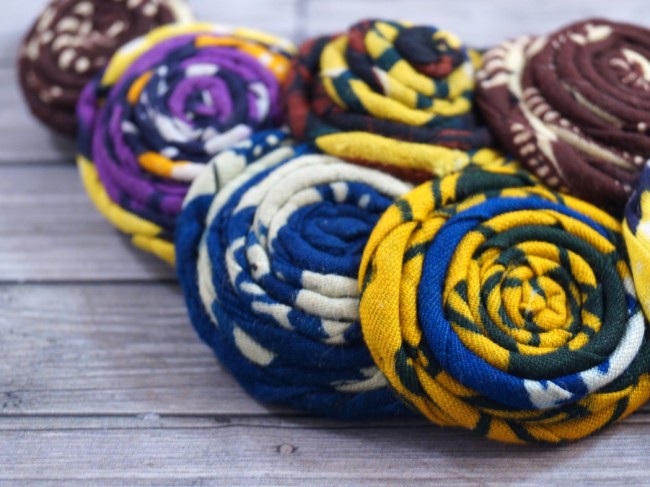 I also selected a Marchesa necklace from Songa Designs.  I love the vibrant colors, and the bib design.  It's another great design that will liven up a plain t-shirt and jeans, or you can wear it with an oxford shirt.  Such a great basic jewelry item!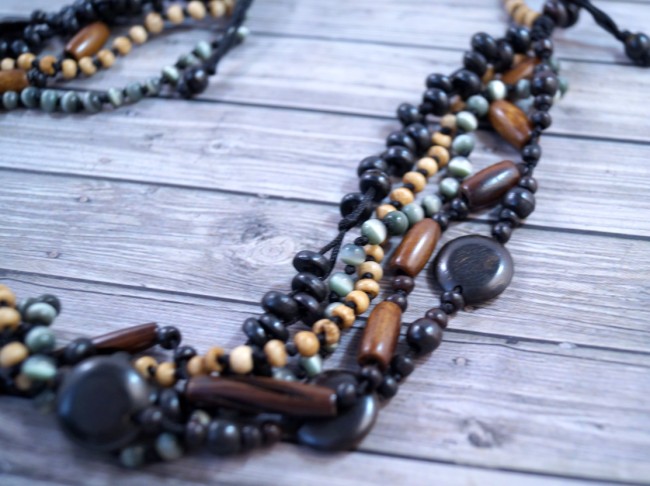 Finally, I chose a great necklace from Made by Survivors.  Made by Survivors has items that are created by survivors of poverty and slavery in the poorest, most destitute regions of India.  This Overcoming necklace has an assortment of stones and natural wood shapes in glorious, earth tone colors.  With shades ranging from Camel to caramel, dove grey to ebony, this necklace goes with everything.
ShopFunder doesn't just offer items made by foreign artisans, though.  Nope.  They have amazing American made items from designers like Veronica Rose, whose designs have been featured on MTV.  Rustic Cuffs is also a popular featured designer whose gorgeous items have graced the arms of more celebrities than I can count.
Of course, Shopfunder is always looking for new designers and artisans, too.  Or shopfund your own cause.
Socialize with Shopfunder
Connect with Shopfunder in their marketplace.  Give them a like on Facebook and a follow on Twitter, too.