Special thanks to Hello by Lindt for supporting my candy habit.  Om nom nom.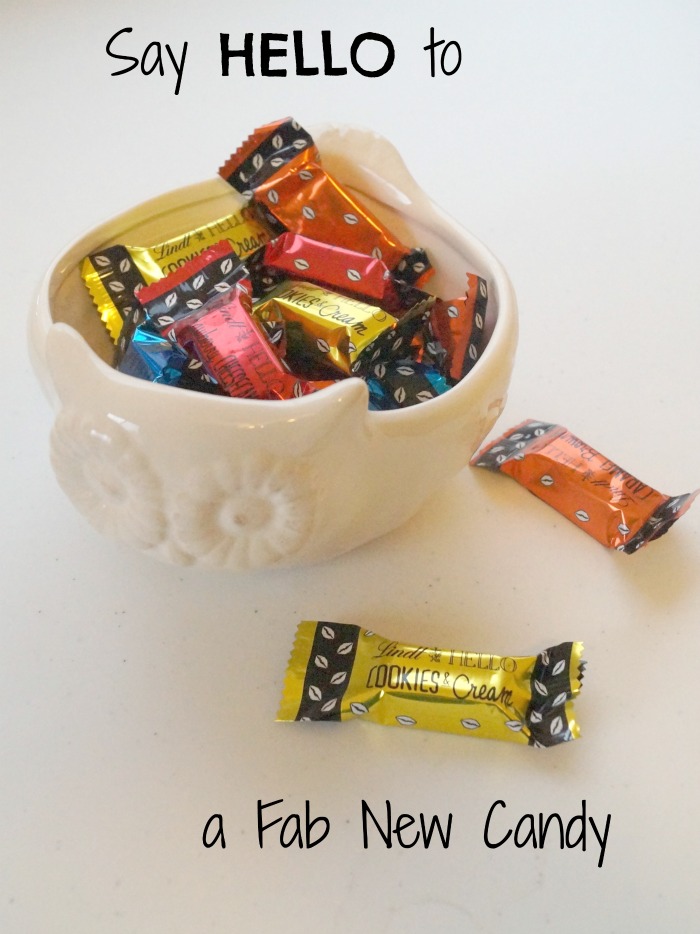 I love candy. There, I said it. Whenever I see a new candy at the store, I am tempted to try it. I mean, some sound icky, but most of the time…Most of the time, I'm seriously considering it.
Sometime during the summer, I happened upon these new Hello by Lindt candies. They're little two-bite filled chocolates. Rich, creamy chocolates that are filled with your favorite flavors. Things like Strawberry Cheesecake, Caramel Brownie, Cookies and Crème, and Crunchy Nougat. Tasty, right?
Well, now HELLO is available just about everywhere. They have these small two-bite candies. I also happened to see that there are HELLO candy bars in different flavors like Salted Caramel and Dark Chocolate Cookie. Om nom nom
HELLO is currently running a web series, produced by Ashley Tisdale. The series, titled "It Started with HELLO" The first episode debuted on September 18th, and new episodes will debut weekly through October 9th. Check out these webisodes to see your favorite celebs and Youtubers taking part. You can even choose your own ending. Pretty cool, eh?
But that's not all! Nope. You can win great prizes and special experiences in the Lindt HELLO Sweet Connections Sweepstakes. Each week is a different theme – like a Staycation or a romantic evening out. Chocolate and prizes? Sounds like a winning combo to me!