I have a confession to make. I love to shop. I have tried to fight it for years, but y'know…a little retail therapy does a body good. While I love to shop local, and head into all the little mom and pop shops that are scattered around, there are just things that I need, and want, that they don't carry. That;s when I turn to my dangerous companion – the internet.
Whooo boy, I do love me some online shopping. I can browse at my leisure. I can buy in the middle of the night. I can see all the size and color options without having to fight people or dig through disheveled displays. And then – AND THEN – someone brings it all to my house. Oh, and I almost forgot the best part – I can look for awesome deep discount coupons for my purchases.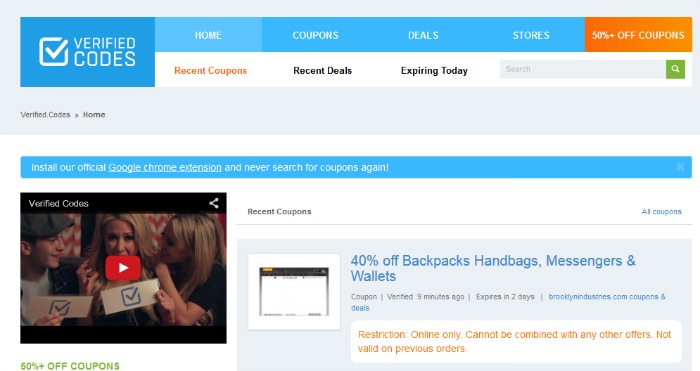 One of the places I look for coupon codes when shopping online is Verified Codes. The folks at Verified Codes knew about my love for them, and asked me to spread the word! Verified Codes has all of the great coupon codes for the major retailers that we love to shop at. However, they also have discount codes for the smaller, maybe lesser well-known sites. I've even seen discount codes for places like Etsy on the Verified Codes website. Who knew?
Verified Codes also has a list of "other stores you may like" feature. These stores show up below the store you're searching for. I don't know about you, but I'm always up for learning about a new store or a new website. And then – you can buy discounted gift cards, too. Talk about stacking your savings.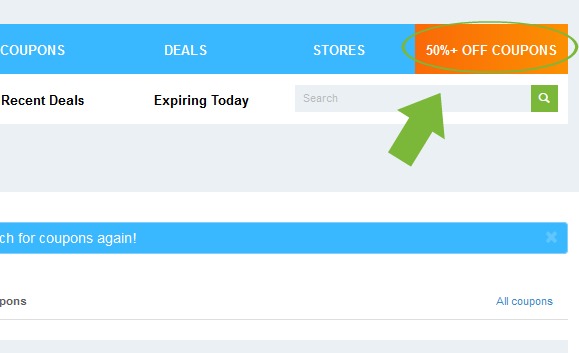 And one of the best features of the Verified Codes site? There's a 50% off section! Yes, you read that right. There is a section on the website that has all coupon codes that are 50% off – or more! It's definitely worth the quick perusal to see if there's something you're looking for. Just today there was men's clothing, bedding, home décor, accessories, a Hawaiian vacation – and those were just in the first couple of pages.
So next time, you're doing some online shopping, be sure to check out Verified Codes.