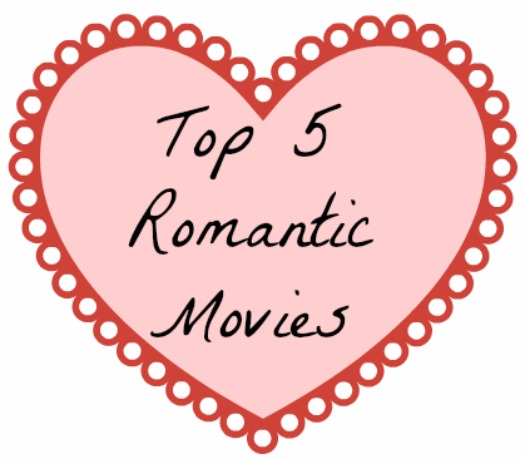 Valentine's Day is veering down upon us rapidly. I mean, I can see it from here, and I don't have a clue as to what I'm going to do yet. It may be a popcorn and movies night. What movies? Perhaps one of these great Romantic movies.
Crazy Stupid Love – It's got Emma Stone. And Ryan Gosling. As a couple! I almost don't need anything else. Add in the fact that it has a great story line and is a fabulous movie just makes it better.
The Notebook – I have to admit, I've never actually seen The Notebook. Everyone acts totally shocked when I tell them that! If we're being brutally honest, I've never seen any of the Nicholas Sparks movies. Anyway, after discovering that I've never seen The Notebook, people always tell me "You HAVE to watch it!" Maybe this is the year…
Chasing Amy – While this isn't your typical love story movie, it's a great one. Boy develops crush on girl. Boy discovers girl is a lesbian, but is determined to turn her. Boy & Girl start dating, which irritates Boy's friends. Everyone's worlds get rocked and relationships are forever changed. This is a Kevin Smith movie, so there's a VERY different slant on just about everything. The break up scene is one of the most real movie scenes, ever. There's a lot of NSFW-language, so I didn't include that, but you can find it easily on YouTube.
Dirty Dancing – This is one of my favorite movies of all time. I love the setting in the 1960s Catskills, the dancing, and the coming of age story. I also find the ending to be sublime. Not just the dance routine, but that you don't really know what happens. I will watch Dirty Dancing every time I come across it.
Far and Away – Yes, yes yes. I know. This movie was roundly panned when it came out, and I'm not really sure why. Maybe because the lead was Nicole Kidman? It has beautiful cinematography, a pretty good story, and good costuming. Plus, it's a period piece, which I love. I will admit that the accents are, um…horrible. Yeah, that's the word I was looking for. It's a very underrated movie.
What's your favorite romantic movie? Have any suggestions for me to see? Let me know!