When I was younger, Ripley's Believe It or Not had a column in the Sunday newspaper. There were always strange and curious items listed there. I would read them and try to imagine how it would be to live in a circus and be three feet tall, or be able to jump rope for hours on end. Ripley's Believe It or Not would always inspire my imagination.
As I grew older, I discovered the Believe It or Not books, and I could disappear for hours reading about all kinds of interesting people and places (just not too late, or I might dream about them!). I started reading them with one of the school-offered book clubs, and every month I couldn't wait to see what Mr. Ripley might have to offer!
When we took family vacations, I would always vote to go to a Ripley's Believe It or Not museum. I have been lost in the Hall of Mirrors in San Francisco as well as visited exhibits in San Francisco and Branson. Even as an adult, I still remember some the wonderfully weird and incredibly odd items on display.
Enter the newly discovered annual: Ripley's Believe it or Not Download the Weird. It is wonderfully bizarre and brings back all of the time I spent as a youth with the Sunday columns…only this book is chock full of pictures, stories, history and more!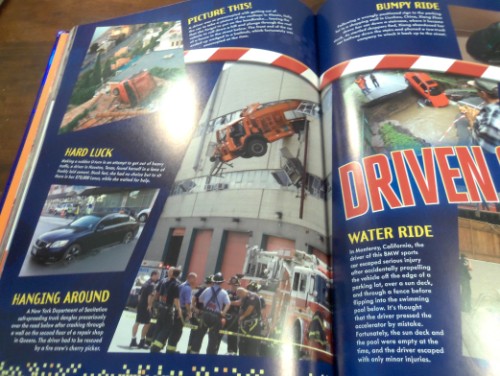 The book is divided into sections including Odd Feats, Art, Food, Beyond Belief, and so on. I must admit, although I had heard of some of these before, the pictures in this book are amazing, and brings each story to life. One of the features that is most spectacular – you can also download additional information on many of the stories by using the special oddSCAN logos – like QRcodes – located throughout the book.
oddSCAN works with any smart phone or advanced iPod and allows the reader to bring the story to life!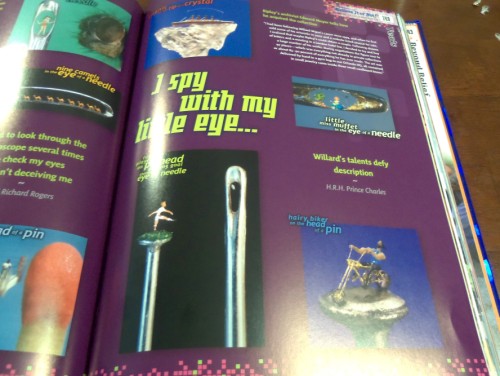 There are so many great articles in the book, I honestly don't know where to begin, but a few of my favorites are the guy who drove his sports car under a big rig; and the couple where the man is a sword swallower and the woman hangs upside down and lifts weights with her hair. We also mustn't forget the world's smallest man, from Nepal, who is just 20.5 inches tall. I must admit though, some of the stories are a little much, even for me – a die hard Ripley's Believe It or Not fan.
This would be a great book for mature 12+ to adults of all ages.
Ripley's Believe It Or Not: Download the Weird
$28.95 US/ $32.95 Canada
Ripley Publishing