This post brought to you by Hpnotiq. All opinions are 100% mine.
My friends and I love to go out and cut loose. Oftentimes, we end up heading to a larger area for a weekend getaway. Sometimes, though, even that gets old. Where are we going? Power & Light in Kansas City? Alright…I suppose that's ok…
But every so often, you need to shake up your routine. Even the jet set get stick in a rut. At least I'd have to imagine that they do! That's where Primp & Prep comes in to play.
What's Primp & Prep, you ask? It's a new site from Hpnotiq where you can go to get all kinds of great info. You can find out about the latest trends in beauty and find the hottest fashion looks. The fashion & beauty tips are from respected sources, too – not just random sites or people. Primp & Prep even has some celebrity news and gossip. Wanna know what the cast of Jersey Shore's worst jobs were? You can find out! Maybe you just want to figure out how to get Blake Lively's look or perfect the cat's eye eyeliner trend.
Perhaps your group of girls are like us. Everyone like to meet up at a central location – generally someone's house – before heading out for a girl's night out. We usually get all dressed up there before heading out to our destination. It's here that we do what we call pre-gaming. We may have a couple drinks while we're getting ready.
With Primp & Prep, we can browse the site and find some new cocktails to try from their extensive collection of recipes. Who can resist a cocktail called Stiletto Sangria or Purple Rain? C'mon now. In addition, Primp & Prep has partnered with Pandora internet radio to create a radio stream that makes you want to go "hair down music up!"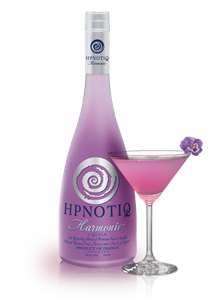 With all these awesome things that Primp & Prep and Hpnotiq have put together, who needs to go out for the night? Be sure to check out the Primp & Prep site for yourself.
You must be 21 years or older to drink alcoholic beverages and as always, please remember to drink responsibly. We ALWAYS have arrangements with either a designated driver or a hired car.