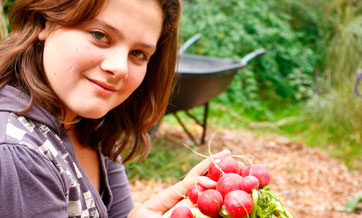 If someone were to tell me that people don't eat fresh fruits and vegetables, I would not have believed you. At least not before I moved to the area I live in, that is! When we moved here, I could not believe what people ate. I mean, I'm known for having cake for breakfast – just ask anyone that I have morning meetings with. But I do mix in healthy foods during my day.
The Boys and Girls Club of America, along with Amway, want to change that. Amway? That's kind of an odd partnership, isn't it? To some, it may be. You can find out more about the relationship between Boys and Girls Club of America and Amway here. They've teamed up to help teach BGCA members about the importance of eating healthy foods and having a balanced diet. They are doing this in a few ways.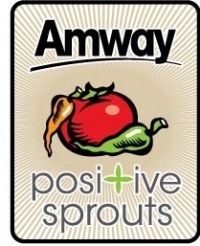 First, Amway is also sponsoring the Positive Sprouts curriculum to more that 4,000 Boys and Girls Clubs across the US. Positive Sprouts helps kids to learn about eating healthy and making good decisions. If you get kids interested in health at an early age, it tends to become a lifelong habit.
Amway is sponsoring BGCA in building community gardens. Everyone knows that kids will try something that they had a hand in creating. Whether that something is cookies, ice cream, or vegetables grown in "their own" garden. Amway will donate 150 "Garden in a Box" kits to Boys and Girls Clubs of America. These boxes include all the supplies needed to get started on creating a community garden, including a selection of seeds.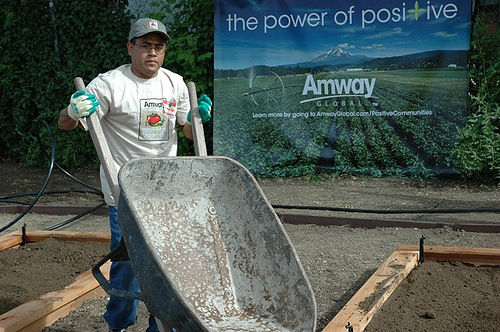 What good is a community garden if you can't afford the upkeep? Gardening isn't free, you know! Welll…Amway is also giving out $30,000 in grants to sustain these community gardens and improve nutrition in the clubs.
One of the poorest of the local schools grew a community garden a couple years ago. They reported back that the kids had an increased interest in eating healthier foods. Many even discovered that they liked vegetables. Imagine that! I find that if you introduce healthy foods to your kids, and don't make a big deal of it, they will find all kinds of foods they like.
What's your best tip for getting kids to try healthy foods?
I participated in a campaign on behalf of Mom Central Consulting for Boys and Girls Clubs of America and Amway. I received a promotional item as a thank-you for participating.