Special thanks to Plenti Oatmeal for sponsoring this conversation about healthy snacks.
We've been doing a lot of travelling lately, traversing and criss crossing this great country. It's fun, and keeps us out of trouble. Mostly…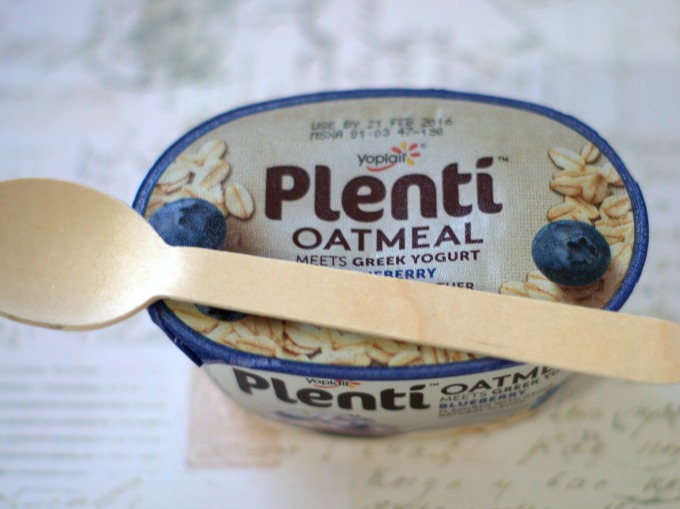 Anyway, when we travel for leisure, we usually road trip it. It's a great way to see a lot of places that you wouldn't normally experience, and you can easily change your mind about your plans. Not that we do that. Ok yeah we do. WE ALWAYS DO.
One of the things that makes a great road trip is good snacks. While I like to have chips and cookies, cheese and crackers, and even some candy, that gets old. And believe it or not, there are places along the lonesome highway that don't have restaurants, let alone fast food. That's why it's important to have snacks. But, a girl can not live on junk food alone, no matter how much she likes it.
Enter Plenti Oatmeal Meets Greek Yogurt. Yes! It's like the refrigerator oatmeal that's taking everyone by storm, but already done for you. You just go into the grocery store, and pick it up! It's the perfect healthy snack, and is oh so portable.
We usually take a small cooler and toss some snacks in there. SMALL being the operative word, here. It's a little larger than a lunchbox, but not the giant one you break out to go camping. We add some ice, toss in a few things of Plenti Oatmeal Meets Greek Yogurt, and a few other healthier snacks. We also add some bottles of juice and water in there. Easy peasy, yo!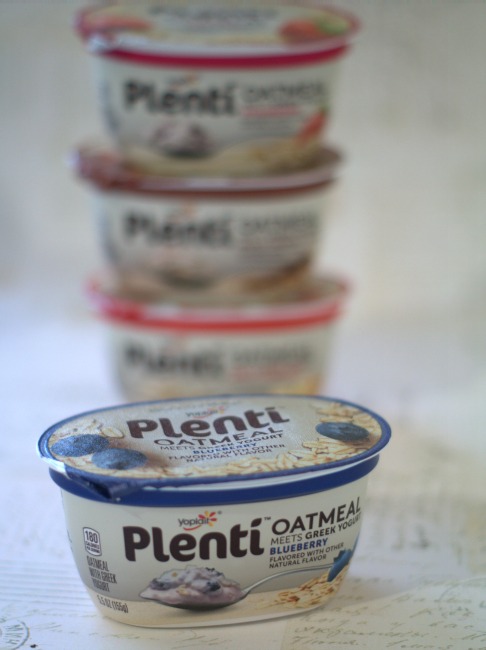 These new yogurts are a little difficult to find. There's only one store in my town that carries them, and only one location at that. BUT…you totally want to hunt them down. They're truly that good, and Plenti Oatmeal Meets Greek Yogurt is a great any time snack.
Know what's even better? For a limited time, there's a $0.35 off one coupon that can be printed here. Go get yours, then go get some Plenti Oatmeal Meets Greek Yogurt.