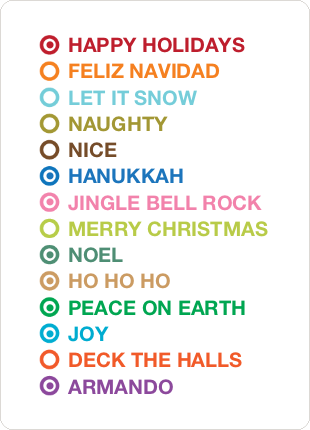 In the last few years, there's been a proliferation of places to get customized printing done & stationery made. One of the most popular things to get done is either announcements or holiday cards, usually with your own photos incorporated. Paper Culture is one such company that I was totally unfamiliar with.
While you can upload your photos to their cards to make them more personal, they have tons that you don't have to upload a photo to, as well. I'm going to admit it – I would feel weird sending out Christmas Cards that are a picture of me, since I don't have kids! And I'm sure people that were on the receiving end might think that was a bit odd too.
Here are a few of the Paper Culture designs that I loved!
Simple and Bold. Love the tone on tone and the etched feel of this card. Very elegant and different.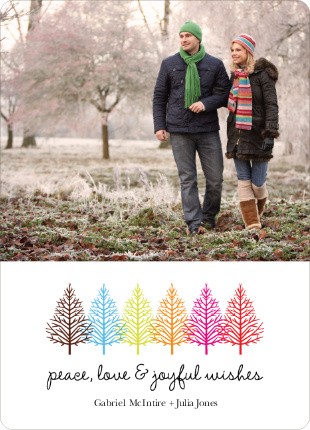 Colorful Trees. Ummm…I might be absolutely head over heels in love with these trees and the colors. Yes, yes I am. I adore the back of this card, too.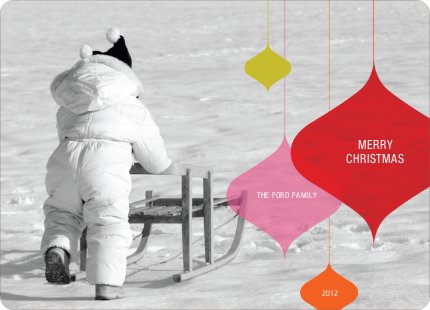 Transparent Ornaments – I love love love Mid Century Modern design. These ornaments are super cute, and add a little sumtin-sumtin without being overpowering.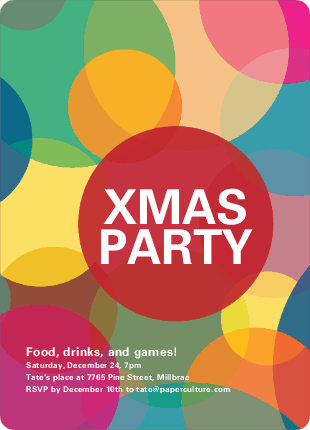 Overlapping Circles. This reminds me of a Kaleidoscope. How fab would it be for Christmas Party invitations? This would be really cute for a kids party, too.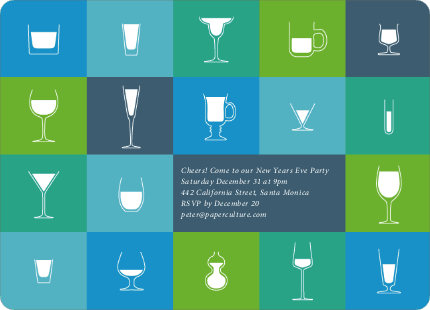 Party Glasses – Love this for a casual, adults-only party! Or a 21st birthday. I suppose one of the mugs could be cocoa or something and you could use it for a game night?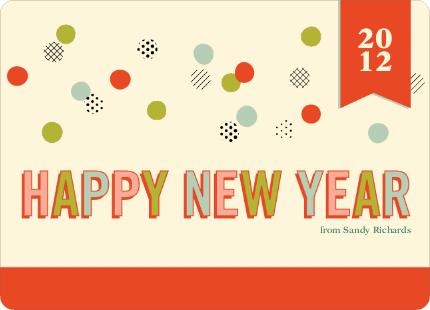 Balloon & Party Ball – I love love love these, too. I adore the festive feel of the confetti. So super cute!
Paper Culture has several features that make them stand above the rest. They offer free rounded corners. While I don't like it on every card, many times, rounded corners gives something that little bit of elegance or a finishing touch.
The also have 130 lb 100% recycled paper & recycled envelopes as their standard paper. Not an upgrade here! 130 lb Cardstock is super-duper heavy.
And new to Paper Culture, they are now offering free samples of their holiday cards. You don't even need to provide a credit card! It's a great way to see the quality before making a commitment.