It isn't very often, after reading a novel, that I want to know more about the person who wrote the story. I snooped around for a little background info on the author of the book One Hundred and One Nights. In this case, I'm not sure which was more interesting – the book or the author.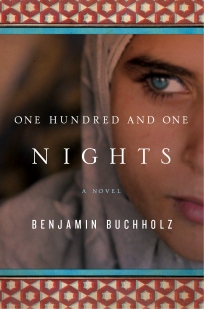 One Hundred and One Nights was conceived while Ben Buchholz was stationed in Iraq as an Officer with the Wisconsin National Guard. He had witnessed a horrific act. One of the US supply trucks had run over a little girl – and this was the catalyst for the book.
A review of One Hundred and One Nights
One Hundred and One Nights is the story of an American trained Iraqi doctor, Abu Saheeh, who is now forced to sell mobile phones in a shack under a bridge. While he tries to rebuild his life, he befriends Layla, a 14 year old street urchin, who loves US culture like Britney Spears and Close Encounters of the Third Kind. Saheed feels a paternal connection; these feelings change. He spends his life trying to forget the past, and memories presented in each chapter give you a glimpse of things to come, with quite a few unexpected turns. This book is told from the Iraqi perspective.
This is a good – no, great – read. Once read, it is one of those books, even knowing how it ends, you definitely want to read again. I don't want to give away the story (I was concerned about that in writing the review), but One Hundred and One Nights is a book that will surprise you. Its characters will come to life in your dreams for good or for bad.. Buchholz has well defined characters, a great plot, and has created a fantastic novel.
Buchholz also has an interesting blog: not-quite-right.net