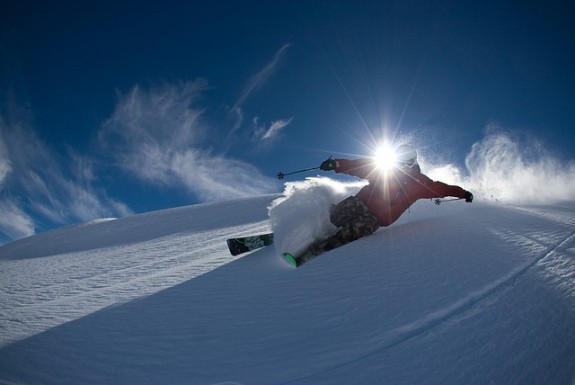 When I was in my teens, I could see it – me, in my fancy fur-edged parka, slim pants, and cool boots, swooshing down a hillside, going a million miles an hour.  I would ride up the side of the mountain in the open chair lift, cute boy at my side…
I have wanted to learn how to ski since I was young. I love the snow covered mountains, and I have watched many people maneuver down the hillsides. I would love to be one of them, and in my mind's eye, I am! I see these little kids skiing, and they take to it so naturally. What is my holdup?
I realized that I really don't like heights, the cold, and the thought of actually swooshing down the hill, a million miles an hour, with no brakes?  Yeah, that is something I'm not willing to risk.
My real trip to ski resorts would be like this:  I would rather wear my cute après ski outfit (cute sweater and pants, cute shoes, nice hair and makeup), be inside the lodge, sipping a warm drink. Perhaps I will go spend the day in the spa – getting pampered and relaxing.  I might spend some time shopping, ice-skating (a cold weather sport that I can get behind), or even watch some hockey.
I have realized, as I get older, that I appreciate the little luxuries that a nice resort has to offer.  Luxury ski deals are available everywhere, and this is the perfect time of year to go!
photo credit: Stuck in Customs juan carlos labarca via photopin cc