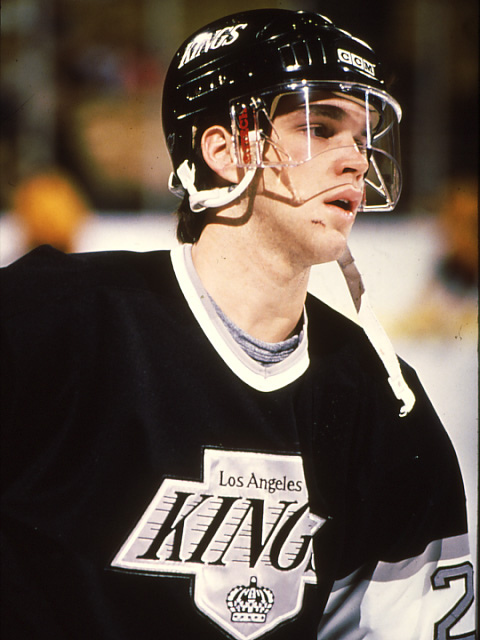 One of my very first tween-slash-teen crushes was Luc Robitaille. Waaaayyyyyyy back when. he played hockey for the LA Kings. And he was dreamy. He had a dark, curly mullet, because all hockey players seem to go for that look. Nowadays they call it their flow. And he a soft French accent. That accent was not lost on me, even at the tender age of 10 or so.
Mix in the fact that he was a pretty awesome hockey player, and I was totally hooked. While other Kings fans were all about Gretzky, I knew better. Lucky Luc was the one to watch! One of the local tv stations used to go do remotes at his house. When they did that, my mom would let me stay home from school. Just so I could watch my love on TV. I saw he had horses, so I started taking an interest in horses. We would have so much in common!
When he retired, he retired as the highest scoring left winger in NHL history. When I discovered that he was all but married, I was crushed. Crushed I say!
Well, it turns out that Mr Robitaille was on How I Met Your Mother tonight. The NaBloPoMo topic for today was FIRST CRUSH, and there he was. It must be fate! Fate I tell ya!
While I was looking for the HIMYM clip to share, I also discovered that Luc has been on Phineas and Ferb! And while I knew that his son Steven was "an actor," I had no idea he was actually a working actor. Not just any actor, though. Nope. Luc Robitaille's son is Steven R McQueen. You know, Jeremy from The Vampire Diaries! Ooh la la!
Sooo…now that we have that out of the way, tell me about your first crush!