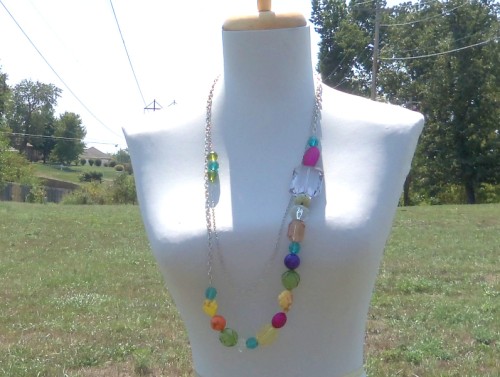 These are a few pictures of my new custom necklace. My personal style is very eclectic. I love bright, vivid colors and mid century modern design. In case you couldn't tell from my layout. Fashion in the Forest, a fun jewelry site, loves bright colors too!
I've always been a fan of artisan goods. I like the different and unique styles that you can usually find. Plus, I love to support small and independent craftspeople and businesses.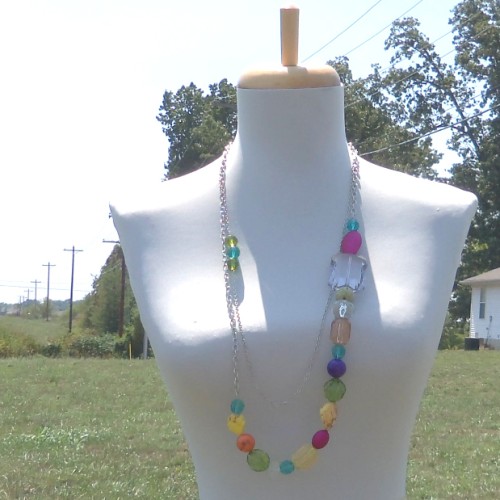 They designed a great custom necklace for me. Tiffany asked me what I like, and I told her I wanted something that was a longer length and I wasn't afraid of color. She then asked what metal colors I liked, and I said that I wear any color except gold. I also told her to go wild!
The necklace in the pictures is the result! It has two layers of different silver colored chain, with a ton of different colored beads. There are colored turquoise chunks, large glass crystals, mountain jade, and resin beads in all shapes, sizes and colors. I've worn this out a few times and always get lots of comments about it.
Fashion in the Forest has a really diverse assortment of jewelry items in their shop. Ranging from Necklaces to earrings to bracelets, there's something for everyone! She'll probably even make you a custom necklace if you ask nicely!
You can connect with them on Twitter , Facebook, and Pinterest, too.