I have really short, really even eyelashes. Think of, like, a dog's eyelashes and you've got a good idea. Over the years, I've just come to accept my lot in life. Oh sure. I've always longed for luscious lashes, but came to accept they just wouldn't happen for me.
Well, it appears that I may be wrong! Me? Wrong? Um, that can't possibly be!
I've been using LashFood's Eyelash Conditioner for about a month now. The eyelash conditioner is clear, and has just a little bit of an odor. It has an applicator that looks like a liquid eyeliner and you apply it basically the same manner as liquid liner. It's also really gentle for your eyes. I may or may not have poked myself in the eye with the applicator on one or more occasions. I'll never tell.

For the first couple of weeks, I didn't notice any changes. It was somewhere around day 16 or 17 that I started to notice a change. I didn't know if it was a psychological thing, or a real change so I asked my mom if she noticed anything different. She said no, but I don't think she was really looking.
I closely monitored my lash progress for the next few days. I determined that, yes, my lashes were growing!! My observations, and let's face it, my hopes, were affirmed when a co-worker asked about what kind of new mascara I was wearing. I wasn't wearing any mascara that day!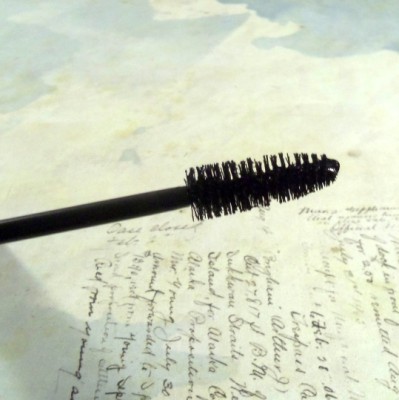 LashFood also makes a great Conditioning Liquid Eyeliner and an amazing Conditioning Drama Mascara. The liner has a really fine brush tip and creates a nice, fine line. The mascara has a fantastic brush that really coats your lashes to make them longer and fuller. Both are great for sensitive eyes. I've been wearing them and haven't had any eye irritation.
LashFood is all natural, and includes great ingredients like copper complex, soy proteins, panthenol, arginine, and more. The eyeliner and mascara are also nourishing and help to feed your lashes.
I was a bit of a skeptic, but I'm a total believer now!!