I may have mentioned my love of lip balm a time or two hundred. That love extends to lip gloss too.
Pretty Girl Makeup, a boutique brand, has a great line of lip glosses. They call them Lip Gloss Treatments, as they're more of a moisturizing lip gloss than just a slick of color. Containing such skin nourishing ingredients as Macadamia Nut Oil, Olive Oil, Shea Butter, and vitamin E, they're a treat for the lips. These lip glosses are availiable in 4 neutral, yet flattering shades.
Oh Honey – Glamourous shimmery gold
Love of my Life – Bronze with a hint of mauve
You're A Doll – Frosty Girly Pink
Soul Mates – A sheer pink with a touch of sparkle.

I was lucky enough to take Love Of My Life for a test drive. In the tube, it looks very dark, almost a cocoa brown shade. Admittedly, I was very leery of the shade, thinking it was much too dark for my pale complexion. The first day, I was totally right! The lip gloss just looked wrong. I decided to give it another go. This time, I tested it when I was going out for lunch. I applied a sheer coat of lip gloss and ran out the door. I got an almost immediate response of "I like your lipstick." Good job, Pretty Girl! I think I may have had too much lip gloss on on day 1.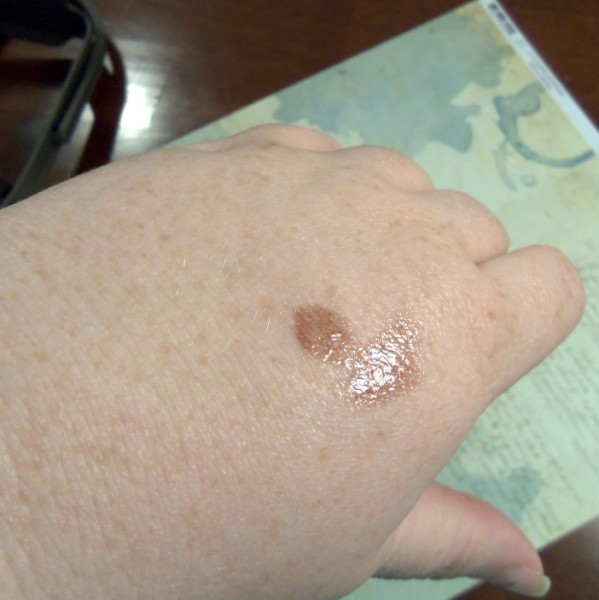 I didn't find the lip gloss to be too thick or gloppy, like they sometimes are. It wasn't really too sticky, either. The color lasted well, but wasn't stained on.
Pretty Girl Makeup has great packaging too. Their lip gloss tubes are square, with a satin silver cap. Their logo is on the tube, with their name on the cap. Tres chic!
I do believe this is one that I'll reach for again and again. What's your go-to shade of lip gloss or lipstick?