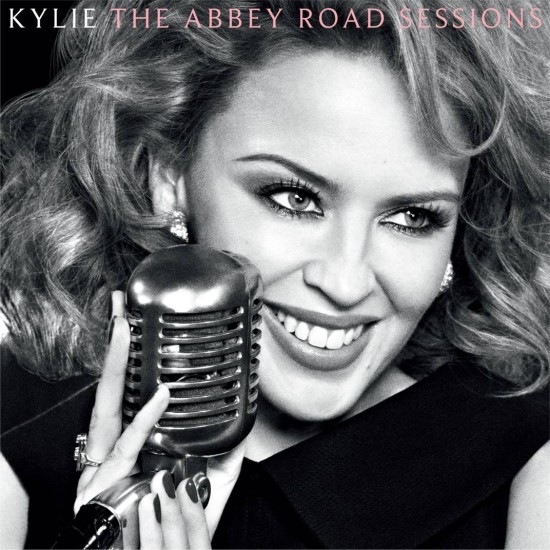 I've always been a fan of Kylie Minogue and her music. Ever since I was a young girl and I first heard Locomotion. You could not convince me that there was a better song out there, nor that she wasn't the first person to sing it. I suppose you could say that I was a little stubborn.
I've continued to follow Kylie Minogue's career, through the various ups and downs. One of my favorite things about her music was that it was always fairly upbeat and peppy. Good mood music, as I like to call it.
Kylie Minogue's newest album, The Abbey Road Sessions, is quite the departure. She has covered all of her old hits, but in a totally new and different way. Instead of being pop-dance, upbeat and energetic songs, they're slowed down. Waaayyyy down.
These hits have also been re-arranged with an orchestra, and the vocals are now stripped down. Many of the songs have almost a torch song feeling to them. The track listing includes:
The Abbey Road Sessions Track Listing:
1. All The Lovers
2. On A Night Like This
3. Better The Devil You Know
4. Hand On Your Heart
5. I Believe In You
6. Come Into My World
7. Finer Feelings
8. Confide In Me
9. Slow
10. The Locomotion
11. Can't Get You Out Of My Head
12. Where The Wild Roses Grow
13. Flower
14. I Should Be So Lucky
15. Love At First Sight
16. Never Too Late
I have to admit, the first time I listened to The Abbey Road Sessions, I thought the album was not very good. The songs grated on my nerves and I was like "oohhh noooooo! This album is horrible!" My initial thoughts were that Kylie's voice is not strong enough to carry this off and the orchestral arrangement was too overpowering. And I didn't wanna hear any more horns! I would actually listen to a few songs, put the CD on pause for a while, then start it up again.
However, the more I listened to it, the more I liked it. Now, I'm not saying all the songs are great, because they're not. There's almost no album that doesn't have a song you don't like on it. I particularly like the songs All the Lovers and On a Night Like This.
If you're like me, and like all kinds of music, I'd give Kylie Minogue's The Abbey Road Sessions a shot.
You can purchase the album on iTunes, Amazon, or a local retailer.
I participated in this campaign for One2One Network. I received a free copy of the CD to facilitate my review. By posting, I am eligible for incentives. All opinions stated are my own.