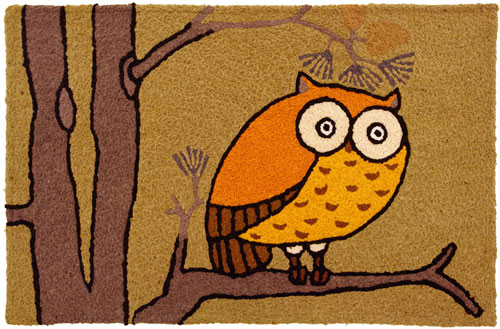 I've always been a sucker for a cute rug. I blame it on my mom. Or maybe it was just the late 1980s and early 1990s, when it seemed like everyone had rugs all over their house. Either way, I love a cute rug.
Jellybean rugs definitely fit that bill. They have literally hundreds of different designs, so you know that they have something for everyone. Their designs range from the super cute kittens and puppies to abstract designs. Personally, I was a big fan of the kitschier designs. I mean, who would imagine that, right? 😉 Plus, these rugs are good for indoor or outdoor use and they're machine washable.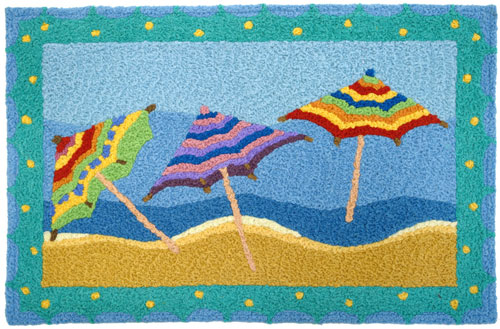 One of my favorite Jellybean Rugs was the beach umbrellas. I mean, how stinkin' cute is that? I liked the colors and the design. Another favorite was the Owl. My great-grandmother collected owl things, so they always make me think of her. What I decided on was the Scooter Rug.
Of course I did! I mean, who doesn't love a beach scooter, right? Plus the kitschiness and vivid colors just made it perfect for me.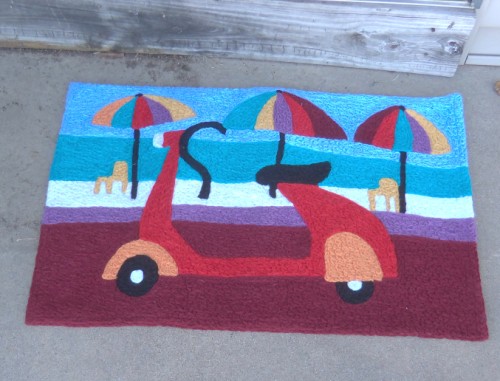 When the Jellybean Rug arrived, I was very pleasantly surprised. While I knew the rug was indoor/outdoor, I expected the texture to be more like a doormat and I thought the design would be printed. It looks great on my patio, too.
The rug was actually made from separately colored yarns that looked like punch embroidery. There's little loops all over, but they're not high. They're low and tacked down. It's a unique texture.
I also discovered that the Jellybean rugs are eco friendly. 35% of the materials in the rugs are recycled post-consumer PET plastic. That means these rugs are over 1/3 recycled plastic bottles. Pretty cool, huh? All that and you can toss it in your washer when it gets dirty.
Buy it at Madison at Main. Connect with them on facebook and twitter, too.