Succulents. They're everywhere, man!  It seems that every time you turn around, there's succulents. They're invading our artwork, our homes even our restaurants and clothing! Jump on the trend with this fab succulent planter from JP Digs & Co.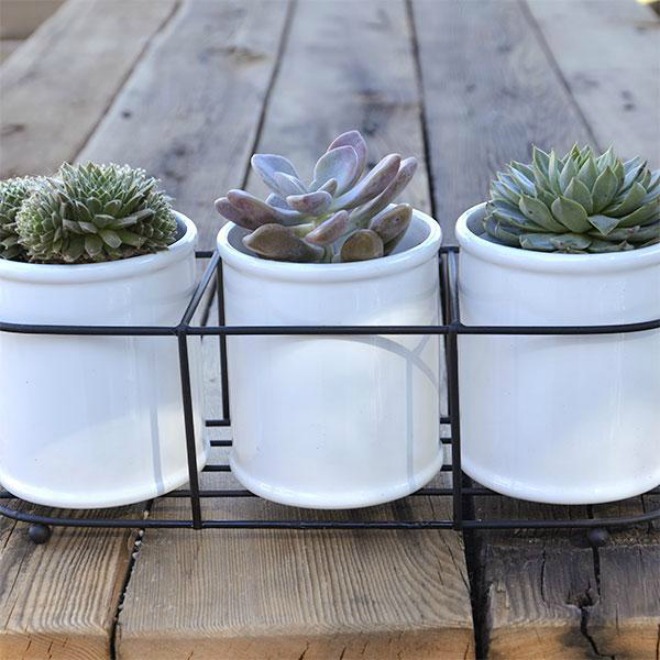 Succulents, the non-spiny cousins of the cactus family, are easy to grow and care for. They actually prefer a little neglect, so they're perfect for the beginning gardener, or the forgetful one!
We originally introduced you to JP Digs & Co in our Mother's Day gift guide. Their plants are great specimens. They're so healthy, and a great size. None of those tiny 2 inch plants here. Nope. The ones we received were big and sturdy.
How Was Your Day? has partnered with JP Digs & Co to give one lucky reader a Cactus Bar with three large succulents. This planter is great for all kinds of home decor aesthetics, and is is oh so perfect for the Industrial Farmhouse look.
Ready to enter? Do so in the Rafflecopter widget below!