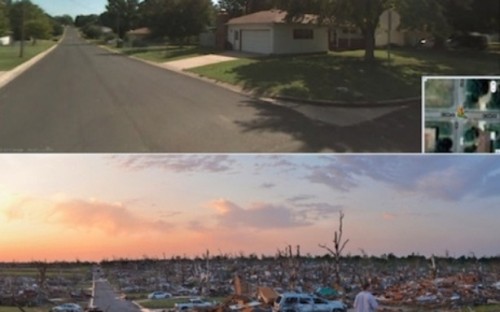 photo via flickr/Aaron Fuhrman
One year ago today, I was sitting on my bed, folding laundry and watching Ugly Betty on TV. I heard the familiar BEEP BEEP BEEEEEP that told me something was going on weather wise. There was a tornado watch but, really, it just looked like thunderstorms.
The local meteorologist would interrupt programming for about 30 seconds every 10 minutes or so. Nothing unusual about that, either. I mean, they call off school for 30 mph winds here. Then it happened. There was a tornado spotted on the ground in Joplin. A strong one that was hitting the dead center of town.
At that point, we had no clue that it was an EF5 nor a multi vortex tornado, nor that it had a 13 mile path of destruction. A multi vortex tornado has several separate funnels – think of it like when you twist something together. Now imagine what you've twisted together each causes it's own damage and destruction.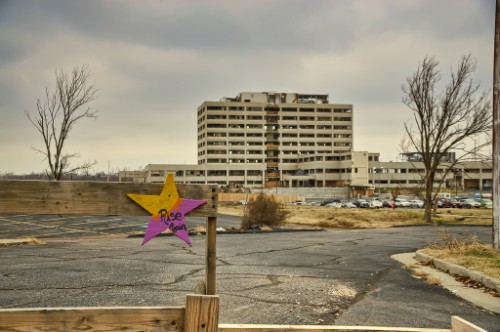 It hit the high school. It hit the hospital. The tornado traveled straight up the main street in town, taking out Walmart and Home Depot, among many, many others. Destroying neighborhoods. Not to mention the human life toll of 161 deaths. You can see before and after slider photos here
In my life, I've seen a Tsunami, multiple earthquakes, wildfires, blizzards, ice storms, and historic floods. Okay, the Tsunami ended up getting called off, but still. I had never seen anything even remotely close to the devastation of the Joplin tornado.
I live about 45 minutes east of Joplin. We found all kinds of debris from peoples lives in our yards. Birth certificates, medical records, even family photos. One of the things that surprised me though, was how the community bound together.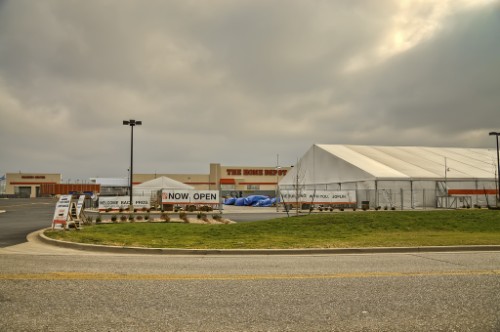 A year later, the recovery is in fast-forward mode. The hospital has been re-opened, and they've started building a new one. They're preparing to break ground on 3 new schools. Apartments and houses are being constructed. There's a Home Depot and Lowes and Walmart again. And Chik Fil A!
Don't get me wrong – there's still a ton of work to do. People have been moved out of shelters, but into FEMA trailers. Housing is still at a serious shortage. Businesses that were destroyed haven't re-opened, which means jobs have been lost. The high school is still holding classes at the mall – no joke.
There are lots of organizations you can donate your money or time too – if you're somewhat local. Both are of equal importance. A few that I believe in –
Rebuild Joplin – They work on connecting needs and resources at the grassroots level.
Joplin Habitat for Humanity – Pretty self explanatory. The Joplin, MO chapter of Habitat for Humanity.
Convoy of Hope – They provide disaster relief all around the world. They also just happen to be locally based.
Of course, any donation to the Red Cross, Salvation Army, and similar organizations are great.
To see even more amazing photos, visit Aaron Fuhrman's photography blog.