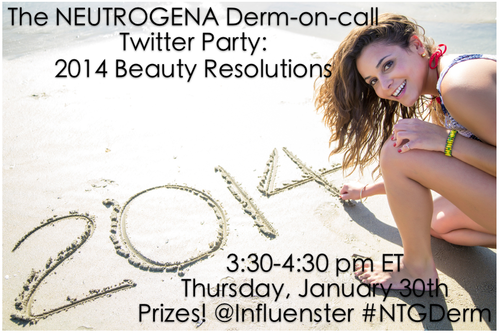 Who doesn't love a good party, am I right?  Now, you don't even have to leave your house to get down.  You can party with us right on Twitter!  How fun is that?
Join me for the Neutrogena Twitter Chat on January 30th!  We'll be discussing all kinds of great beauty resolutions and ideas for 2014!
Date:  Thursday, January 30th
Time: 3:30-4:30 pm EST.
Hashtag: #NTGDerm
RSVP here!  You'll want to RSVP so that you can be eligible for some of the great Neutrogena prizes we're giving away!
See ya there!