Heart shaped jewelry doesn't just have to be for Valentine's Day.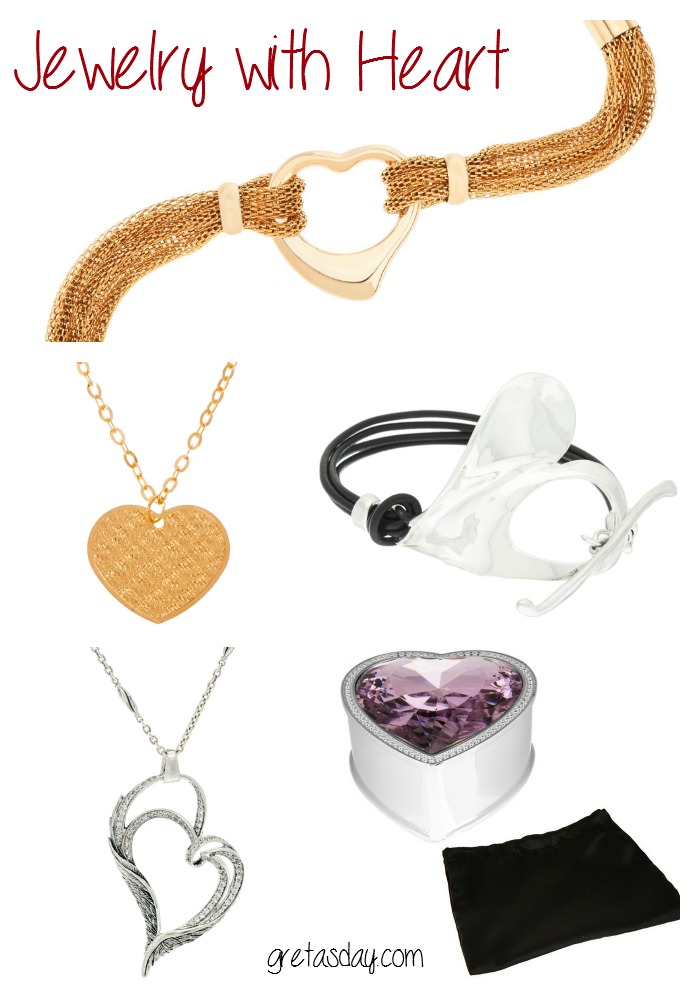 Valentine's Day is typically connected to love. Hearts and jewelry seem to be two of the things that really seem to set the theme of the day. Love is love, and not all love is romantic love. There are great options for those other special people in our lives – like friends, siblings, and parents. We've gathered a few of our favorite jewelry items that feature hearts. Each of these heart shaped jewelry pieces are available at QVC.
Heart Shaped Jewelry Pieces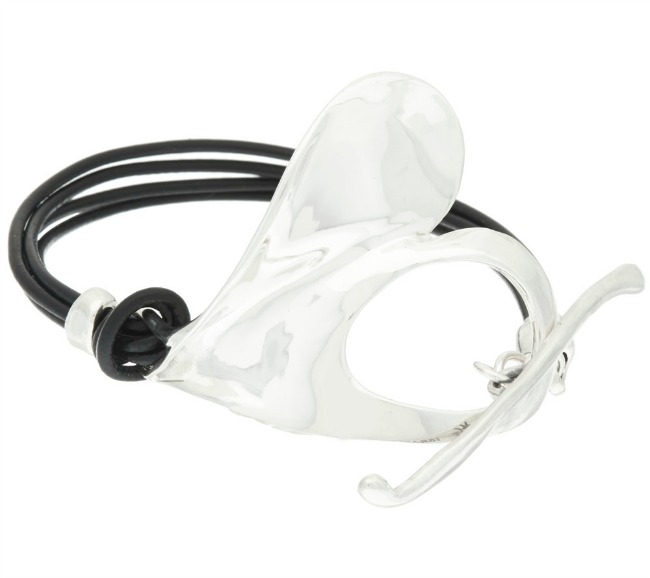 I adore the combination of a great focal piece and a leather cord. So rocker-chic! The Sterling Heart Toggle Bracelet from Hagit is no different. The handcrafted look of the toggle, paired with the leather really looks great together. Perfect for anyone on your list, from the trendy teen to the chic lady who lunches.
Statement rings are so popular, and show no signs of slowing down. The Judith Ripka Pave Heart ring is the perfect addition to your collection. Sterling silver with your choice of several gemstones. While this ring is GORGEOUS in the garnet, as shown, it looks FAB in peridot or blue topaz, too.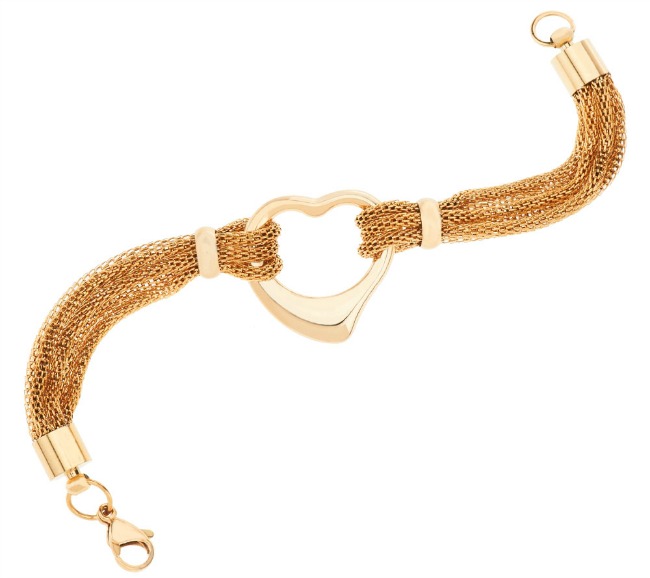 Much like the Sterling Heart Toggle bracelet, this heart bracelet combines the super trendy look of strands from a center piece. However, this one is stainless steel! Super chic, yet totally affordable. It's under $30, and no one will ever believe it!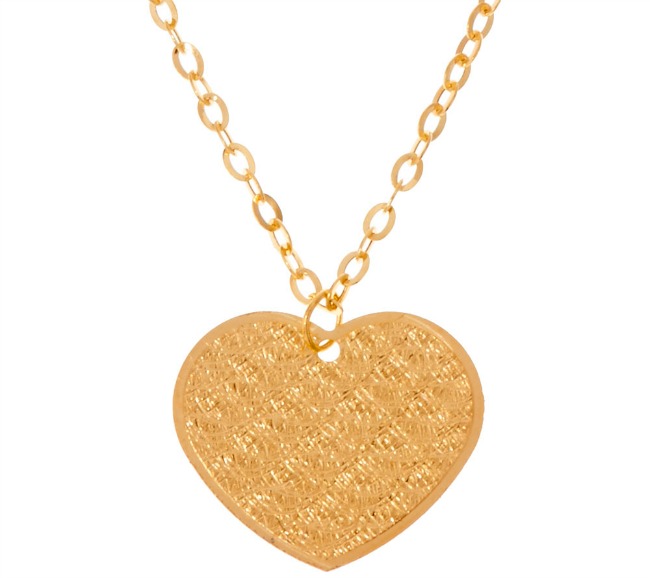 Looking for heart shaped jewelry that's a little simpler? This VicenzaGold diamond cut heart pendant fills that with a vengeance. The simple understated heart pendant gets bumped up a couple notches with the fab diamond cutting. That makes it sparkle and dance in the light.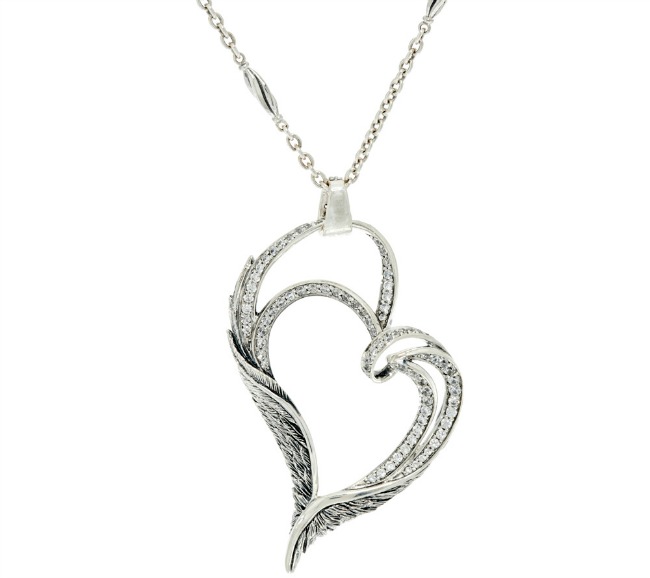 Maybe you're looking for something for that special motherly figure in your life. Maybe it's your mom, or grandmother, or even that special aunt. The Scott Kay Guardian Angel necklace is a perfect choice. The heart shaped pendant is adorned with angel wings, and then encrusted with Diamonique simulated diamonds. So pretty.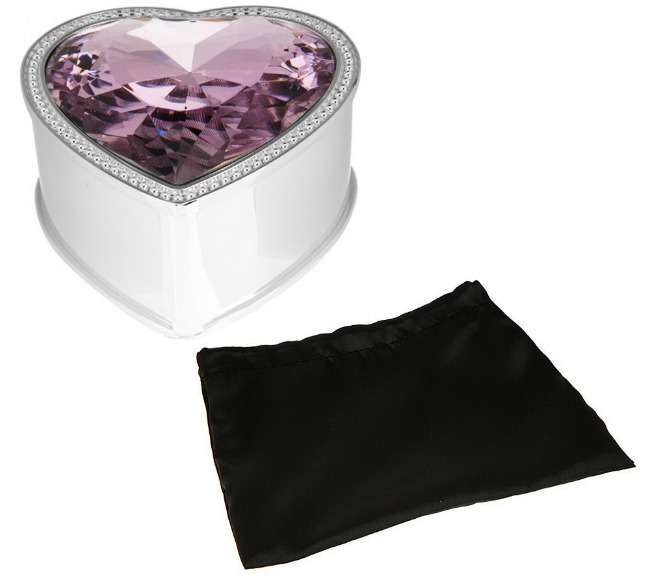 Of course, you need somewhere to store your lovelies. The heart shaped jewelry or trinket box, from Lori Grenier, helps to protect your jewelry pieces and looks great on your dresser or a shelf. Lined with an anti-tarnish material that helps prevent tarnish for 25 years. NO ONE wants to polish jewelry, right?!?! This is under $25, too.
Which of these heart shaped jewelry pieces are your favorite?