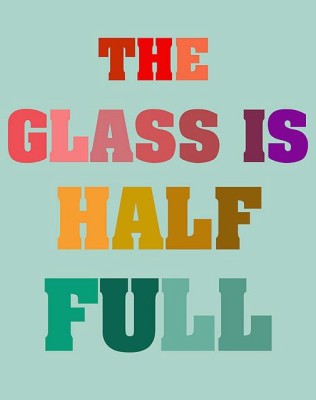 Image unknown
Is my glass half empty or half full? I suppose that would depend on who you asked, or how you looked at it. I generally try to be an optimist, but sometimes life just kicks you. Dang hard.
My hours at my day job were cut in half. OUCH! However, due to some other freelance jobs, savings, and blog opportunites, it hasn't impacted me too negatively. I've made cutbacks, but I also have time to do some stuff that I've wanted to do. Pursue other opportunites and such.
We had an opportunity to move to Vancouver, BC. Vancouver is one of the greatest cities in the world. However, the boy passed on the job and sort of changed career paths. Sad trombone for me, but he's totally jazzed.
I told you about unpacking recently. I have come across more and more stuff that I couldn't find. It's amazing what happens!
So how about you? Optimist or pessimist?