We all love Pinterest, right? I don't know about you, but I can spend all kinds of time getting lost in the amazing finds there. Well…there's a great new site that bursting on the scene – Yummly. Yummly is like Pinterest, but for food only. But Yummly is even better.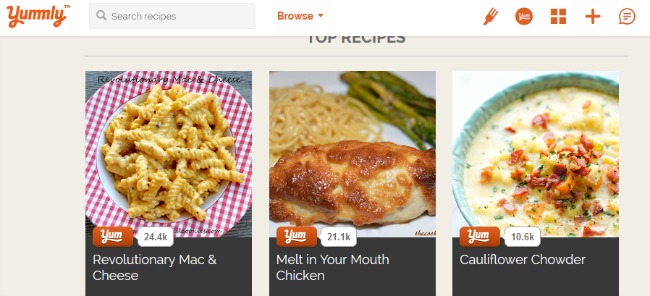 How is Yummly better?
Yummly takes the recipes that are shared, and calculates, to the best of their abilities, the nutritional value of the recipes shared. Whoa, right?!?! They'll also analyze the recipes and share ones that they think you'll like based on your food preferences. Hate mushrooms? They'll help sort out recipes that have mushrooms and kick them to the curb for you. So convenient, especially if you have a picky eater or dietary restrictions.
Next time you're looking for some time to kill online, check out Yummly!  Already on Yummly?  Let's be Yummly friends!