Special thanks to Coupons.com for sponsoring this discussion about the Savings Guarantee program.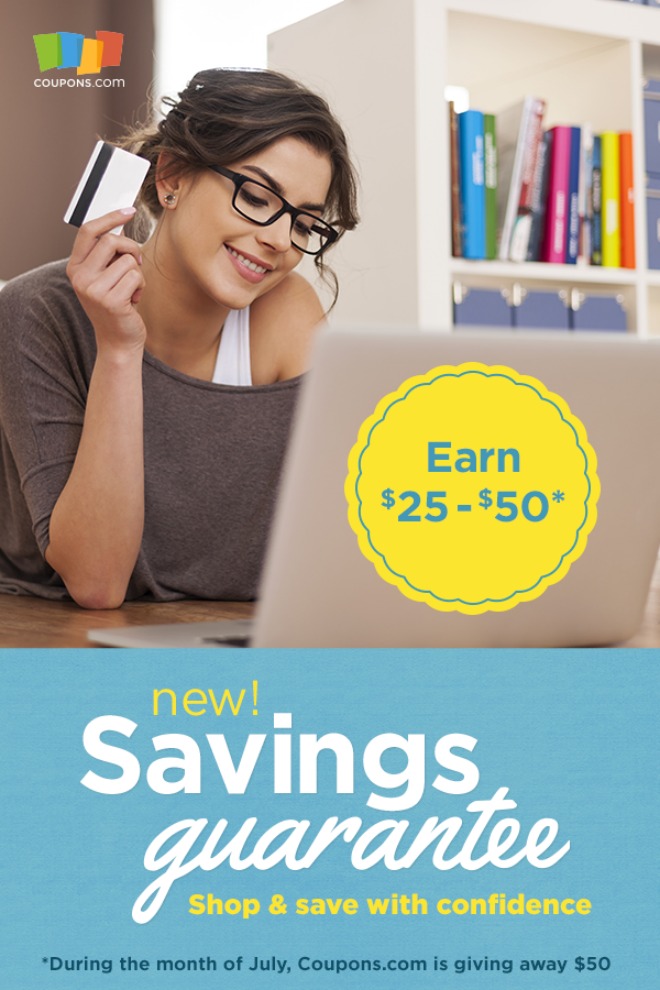 I love to shop.  I really do.  That's not an Earth-shattering statement, I know. I also like to travel and go places. I don't shop just willy nilly though. While I am far from frugal, I am a comparison shopper, and always on the lookout for a deal. Hey, if there's a coupon code why shouldn't I use it? That's my 15% or free shipping or what have you. That's part of the way I pay for my travels. Of course, I'm always looking for a good travel deal as well.
One of the places that I look for deals is Coupons.com. Usually, if there's a great store coupon or a hot travel deal out there, they know about it. However, there are those times that these deals slip through their ever vigilant eyes.  Enter the Savings Guarantee program.
What's the Savings Guarantee program?
Coupons.com wants to be sure that they have the best, most comprehensive, and up to date collection of discount codes and coupons online. If you find a discount code that's not on coupons.com, and it's a valid code, they'll give you $25 as part of the Savings Guarantee program.  Yep, you read that right.  $25 deposited right into your Paypal account.  And for a limited time, if you find a discount code they don't have, they'll send you an extra $25 bonus.  That's $50 straight to your Paypal account. Whoa!
Of course, there are exclusions like the following –
Codes that are exclusive to another website.
Codes that provides the same discount as one that is already listed.
Personal referral codes or a one-time use code.
Non-code offers such as grocery coupons, in-store coupons, or discounts embedded in a link.
Try out Savings Guarantee between now and July 31, 2016 to get the bonus.
Easy peasy, right?  If you're an avid deal watcher, you could really score some bonuses.
Will you be using the Savings Guarantee?