Special Thanks to Cameron's Coffee for sponsoring today's discussion.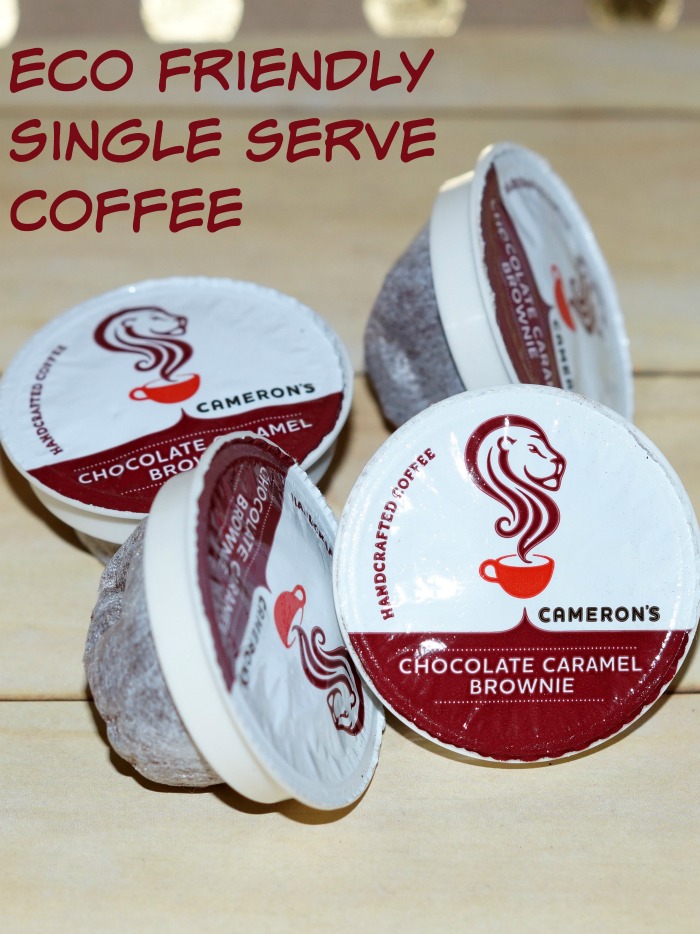 These days, we're all concerned about being greener. We recycle. We buy cars that are more fuel efficient. We're trying to go paperless. Our paper, when we use it, is mandated to be at least 30% post-consumer waste, i.e. recycled. Yet there's a scourge that is in most of our homes, and the majority of us never even think about – our single serve coffee machines.
What the heck are we supposed to do with all of those little plastic cups? Throw them away? And do you have any idea how long they'll take to biodegrade? Like, forever. Forever and a day, maybe. There's a better choice for our single serve coffee cravings – Cameron's Coffee.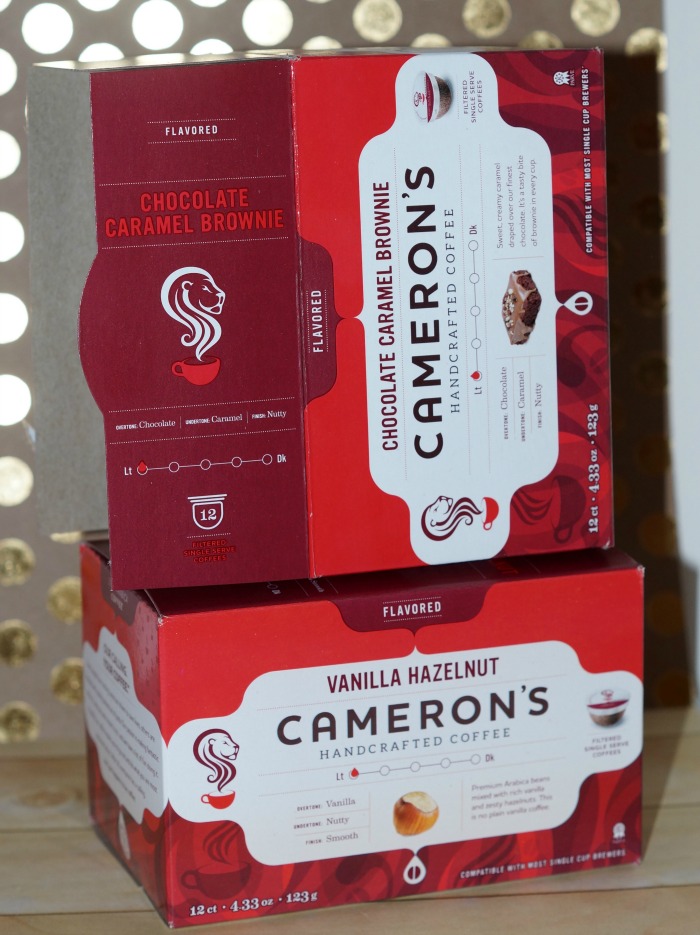 Now, Cameron's Coffee isn't some blah kind of uninspired coffee. Oh no. They have full bodied, rich tasting coffee, as well as fun flavors like Donut Shop Blend, Chocolate Caramel Brownie and Vanilla Hazelnut.
But what might be the best part – there's no plastic cups to deal with. Cameron's Coffee pods use an actual coffee filter to form the bottom of their pods. This makes not only a more eco friendly packaging, but actually a better tasting cup of coffee. Whoa, right?!?!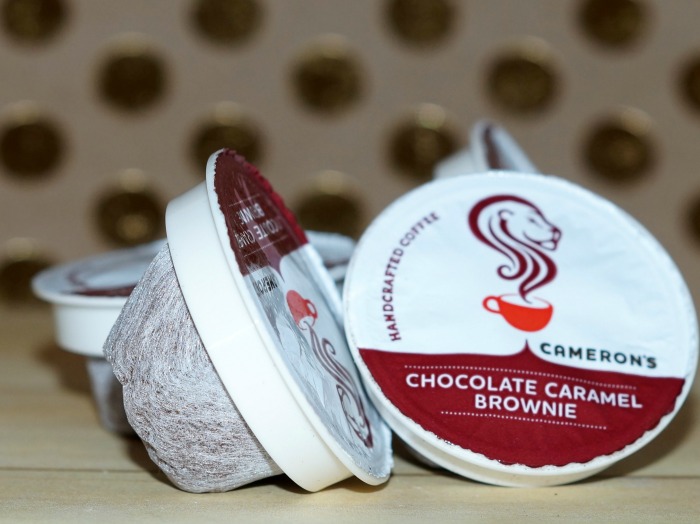 From now through December 22nd, you can get a free pack of Cameron's Coffee. Just film yourself crushing a plastic single use coffee pod or cup, and upload the video. Pretty great, eh?
Cameron's Coffee single serve coffees are compatible with most single serve brewers. They're not discriminating – they want everyone to have great coffee.  Cameron's Coffee is available online and from Amazon.  It's also available in stores in more than 30 states.
So tell me – Are you going to upload a video for some free coffee?