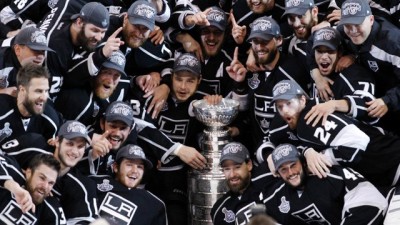 I have been a hockey fan for the majority of my life. Like, a seriously avid fan. And hockey has been a fan of me! Various good things in my life have been related to hockey.
Until we moved to Seattle in my teenaged years, we had season tickets to the LA Kings. We'd make the couple hour trek a couple times a week to South Central LA and the Forum. Later in my hockey fandom, when the Staples Center opened, we'd journey to there a couple times a week. By then, the Ducks had come on the scene, but really., I wanted nothing to do with them! Even though a trip to the Arrowhead Pond was only like 25 minutes from our house.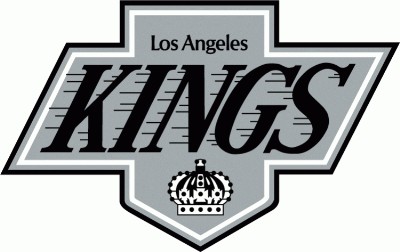 Unacceptable! Kings for lyfe! Or something like that. I watched players come and go. I've been hit by wads of cash fired from the t-shirt cannon. I was half-hugged by a player – hey, it still counts! I believe Bob Miller and Jim Fox are the best TV team in hockey. I was more than a little in love with Luc Robitaille and now he's an executive with the team? Rob Blake was the stud defenseman, and now he's been retired for a few years. What happened? When did the players of my youth get, well, old? And what's with all the players on the Kings being younger than I am? How the heck did this happen?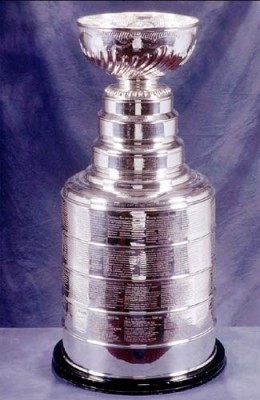 Tonight – last night, whatever, The LA Kings won their first Stanley Cup! WOOOOOOOOOOHHHHHHHHHHOOOOOOOOOOOOOOOOOOOOOOOO!!!!!!!!!!!!!!!!!! I was there in 1993, when it didn't happen. Well, I was there through the 3rd round, until we went on a trip to Walt Disney World. I vividly remember trying to find a copy of USA Today every morning so I could check the scores. Yeah, I was that kid.
I have to admit, I had started to lose faith in the Kings, thinking this wasn't their year either. Especially after dropping 2 straight to New Jersey. I believed that if they didn't close it out in Game 6, New Jersey would have won Lord Stanley.
So, tonight, I am jumping for joy! Stanley Cup Champs LA KINGS!!! It's nice to say after, like, 20 years of fandom!