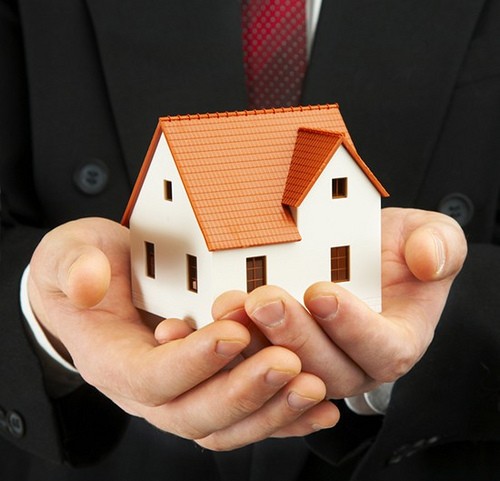 The road to becoming a licensed real estate agent can be a little confusing. There is seemingly endless information available online, and it's hard to know who to listen to. Making sure you choose the right path is important for you to receive your license quickly, and in the most cost effective manner possible. Considering that real estate is a common profession for individuals to pursue when switching from other careers, there is extra pressure on making that transition smoothly. Most people can't afford to stop working while working on their real estate license, so often it is a 'nights and weekends' project. By following the steps laid out in the article, you can be sure you are traveling down a path toward
successful obtaining your license.
–

Learn Your State Regulations. Without question, this needs to be the first step in your process. A quick web search for your state's name and 'real estate license' should lead you to an official website that outlines the requirements to become licensed. Those requirements can vary significantly between states, so don't assume that info you find for one state will apply in your case. Generally, you will be required to complete a set number of coursework hours through an approved agency, followed by passing the state licensing exam. By making yourself very familiar with the state regulations up front, there will be no surprises down the line.
Enroll in Classes. After establishing how much coursework you need to complete, the next step is finding somewhere to take those courses. There are two basic options – in person, and online. In person classes can normally be found at large real estate offices in most cities. These courses are taught by licensed agents, and are often given at night. They are scheduled with the state requirements in mind, and will usually advertise that they can have you ready for the state exam within a certain number of months. While the duration will vary, often these programs take between four and six months. One advantage to in person classes is that you can develop relationships with established agents who teach the classes and may be able to turn that into job opportunities once you are licensed. In terms of online classes, the big advantage is flexibility. You can do your coursework whenever you have time, and can work as fast or slow as you would like. The drawback is that you will not make any connections in the business, and will be starting from scratch once you finish the licensing process.
Sit for the Exam. The final hurdle to getting your real estate license is taking, and passing, the state exam. You will have to fill out an application to sit for the exam, and provide documentation that you have completed the necessary coursework. Depending on your state's system, there may be a waiting period of up to a few weeks before you actually can take the test. Once you have passed the exam and finished up some paperwork, you will be a licensed real estate agent in the state that you reside.
–
In all, the real estate licensing process is not overly demanding and well worth the time investment. A career in real estate can be challenging, but also very rewarding. Real estate agents are often able to make their own schedules, and can earn great salaries after a period of building a client base. Spending a few months working hard to obtain your license will be well worth it after you have established a successful and long lasting career.
Shannon Durr is a former real estate professional with over 13 years of experience. She current writes
at charlesbarnes.com as well as other sites. She has taught many real estate classes and is committed
to offering sound, real life advice. When she is not writing, she loves to be outdoors and travel with her
husband and 3 beautiful girls. Follow her on twitter @ShannonDurr1