In most parts of the Northern Hemisphere, Summer is upon us.  The days are longer, the sun is brighter, and it is HOT outside.  Shorts are out, and sweaters are a long forgotten wardrobe staple.  Here are some of the hot summer trends for 2014.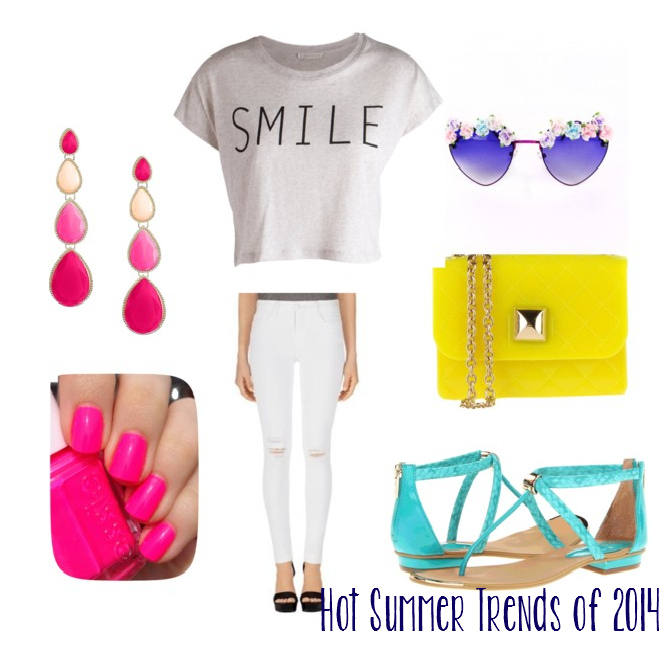 Hot Summer Trends for 2014
Brighten Up Your Wardrobe
While neutral pieces are easy to match and can quickly become a comfortable staple, it's hard to make a statement with neutral colors. Adding color to any outfit can draw attention to the areas you really want people to see. Whether you're comfortable in brighter colors or prefer to blend in to the background, you can add color to your wardrobe without spending a fortune. From accessories to colorful bags, you can make a statement without stepping out of your comfort zone.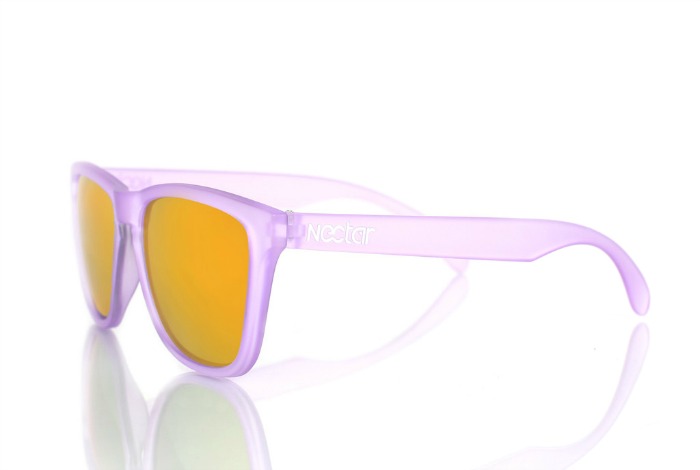 Choose Striking Shades
Pick up a pair of sunglasses in any color. Look for jewel-tones shades to keep your accessories in style. Choose from orange, blueberry, or purple. Avoid oversized frames to keep from looking like a clown. When in doubt, always defer back to classic frames that fit the size of your face for a no-fail take on summer trends.  These particular sunglasses are from Nectar.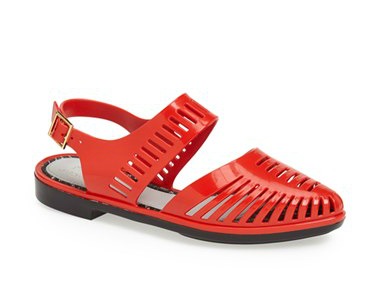 Use Your Shoes
Whether you're wearing skinny jeans, flowing skirts, or wide-leg pants, a pair of candy colored sandals are the perfect complement. Add colored sandals to a white on white outfit to keep it chic and professional. I am digging these Jason Wu designed sandals from Melissa.  Jelly shoes are one of the super hot summer  trends for 2014.  Remember that colored shoes will draw attention right to your feet, so make sure your toes are groomed and polished, preferably with a neutral color.
Oversize Your Earrings
Statement jewelry has been popular for a while, and shows strong signs of continuing as one of the hot summer trends for 2014.  If you want to keep your outfit simple but still add a little bit of drama, do so with some oversized, colorful earrings. Gem-encrusted earrings can be worn for any event, whether casual or formal. Try a pair of sparkly, dangling earrings with your basic outfit like jeans and a plain white T-shirt. Show off your earrings even more with a hairstyle that is swept off your face, like a low ponytail.
Bold White
Color can be worn in casual situations and in the office when done right. Brighten up your favorite work outfits with a punch of color. Try a pair of bold pants in a brighter color to offset a simpler, more laidback white blouse. Turn this daytime outfit into a nighttime stunner by adding a statement necklace or sparkly clutch for a night out on the town.  White is one of the classic hot trends for summer 2014.
Spread it Out
You don't have to keep all your color in one area. Feel free to add several pops of color to any neutral based outfit. Cherry red is a popular color this season, and you can't go wrong with a pair of red flats, a red belt, and a red clutch with a simple, neutral colored dress.  This is a great tip for any time, not just a trend for summer 2014.
Perky Polish
If you simply can't bring yourself to pick up any bright colored pieces, just add color to your wardrobe with your nail polish. Your nail polish can be your most affordable and versatile accessory when used correctly. Summer is the season to branch out of your comfortable, neutral colors and try something a little different that will get you noticed. Neon nails are one of the big summer trends for 2014.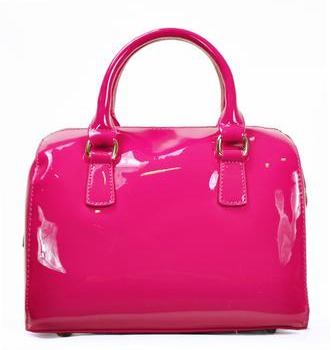 Pick Up a Colored Bag
You may prefer neutral colors in your wardrobe, but that doesn't mean you can't spice them up with the pieces you keep at your side all the time.  Colored bags have been hot for a while, and they continue to be among the hot trends for Summer 2014.  Add some arm candy with a bright colored, structured bag to take with you to the office, and out for a night with friends.
Try Something New
Whether you're adding color to a dull wardrobe or looking for the newest summer fashion trends, you can't go wrong with brightening up your closet a little.
What are your favorite Summer Trends for 2014?