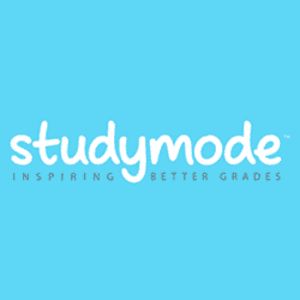 Sometimes, I struggle to find motivation. It may be because I work at home for my day job about half the time, or I find that I work really well late at night. Sometimes, I feel like I sit and stare at the computer screen for hours and never get anything accomplished. I'm not sure if it's motivation, waiting for inspiration, or what!?
When I was in college, I am sure I had some of the same issues. No, I know I had some of the same issues. I can remember sitting there, working on papers and having no idea what to do or how to get to the point I wanted to make. How I wish that Studymode.com had been around back then!
For me, my difficult classes included Music Theory and History of World Religions. I'm sure there were others, but those two really stick out in my memory as being extremely difficult for me.
Studymode is a site where people can go to access sample papers on any topic imaginable. From short essays up to those multi-page, book thick reports that some professors assign, you can view papers of any length in between, too. Don't get it wrong, though – Studymode is NOT a term paper service. You can't print these papers off and claim that you wrote them. However, you can read them for inspiration, cite these papers in your own work, and use their sources to help with putting your paper together. Basically, it's a research assistant!
Know someone in college? Or are you in college yourself? Consider signing up for Studymode! It may make your college career sooo much easier!