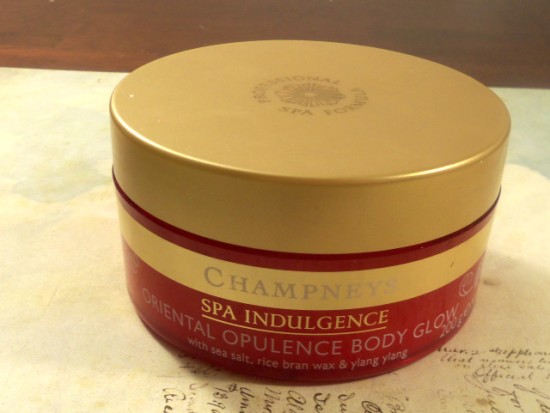 Have you heard of Champneys? Champneys is a high end chain of luxurious spas based in the UK. They have both day spas and destination spas. This is where the rich & famous of England go to get spa treatments. Due to the popularity of these locations, people were clamoring to try the treatments at home.
Champneys heard the requests and granted our wishes. We can now purchase Champneys products in stores near us. Even here, across the pond in the states.
The good folks at Champneys were generous enough to send me a selection of items. This selection included Skin Comforting Miracle balm, Oriental Opulence Body Glow, and Oriental Opulence Shimmering Body Oil.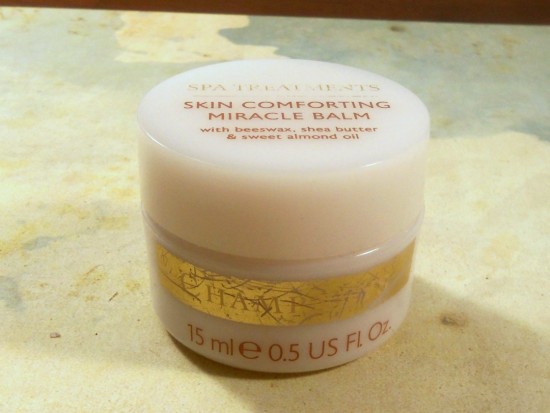 Champneys Skin Comforting Miracle balm is just that – a miracle! While it has a bit of a texture like hair product compound at first, it quickly warms up and is absorbed into your skin. Made from natural, skin loving ingredients like olive leaf, shea butter, cocoa butter, and mango.
I have a dry patch of skin on my ankle that's related to a skin condition. Normally nothing even comes close to penetrating it. This balm was able to soften and moisturize the skin! The Skin Comforting Miracle Balm also has close to no scent.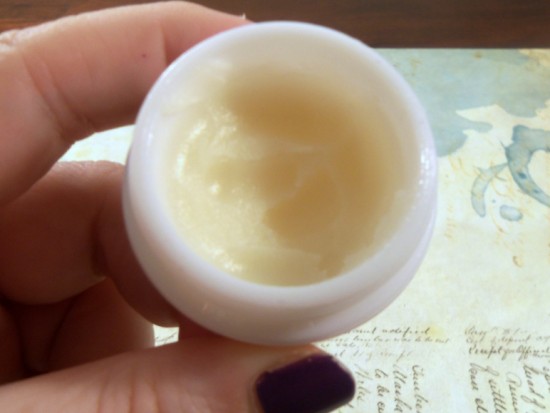 The Oriental Opulence Shimmering Body Oil is quite interesting as well. It's a scented body oil that has some kind of shimmer ingredient in it. I think it may be some kind of cosmetic grade mica, because it's not glitter. Anyway, Champneys Shimmering Body Oil is very moisturizing, and leaves behind just a little bit of subtle shimmer. It doesn't look like you're going out clubbing. I think this would look fantastic on the beach or on vacation in a seaside area.
The scent of the Oriental Opulence Shimmering Body Oil reminded me of the classic Bijan fragrance. It was a bit heavy at first, but dissipated into a nice, subtle amount of scent. The shimmering body oils are available in a myriad of scents.
Last, but not least, we have the Champneys Oriental Opulence Body Glow. While this should be the same scent as the Shimmering Body Oil, it smells a lot sweeter, like it has the addition of vanilla or something. I figure it must be the ingredients that give the Body Glow a different scent.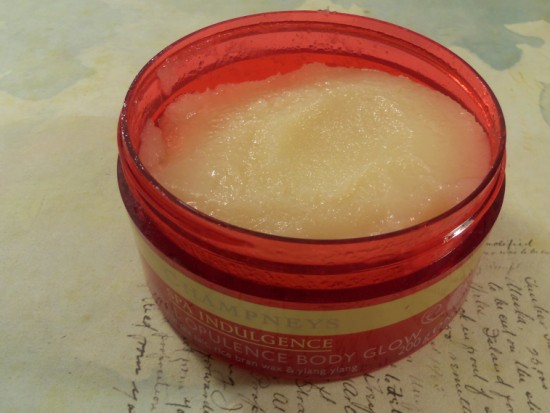 Oriental Opulence Body Glow is a salt scrub. It's not just any old salt scrub, though. It's made with honey, sea salt, rice bran wax, coconut oil, and sesame oil. It also has ylang ylang, sandalwood, and patchouli as a scent. While I've used and had sugar scrubs many times, I had never experienced a salt scrub. It seemed to make my skin smoother and softer, yet, had a different kind of feel. This is fantastic for getting rid of dead, dry skin cells. The oils in the scrub even start to moisturize my skin before applying anything else.
Spa treatments don't have to cost an arm and a leg. Even luxe spa treatments like the Champneys line. A selection of the line of Champneys products are available at Target stores in the US, as well as online at ShopBootsUSA.com.