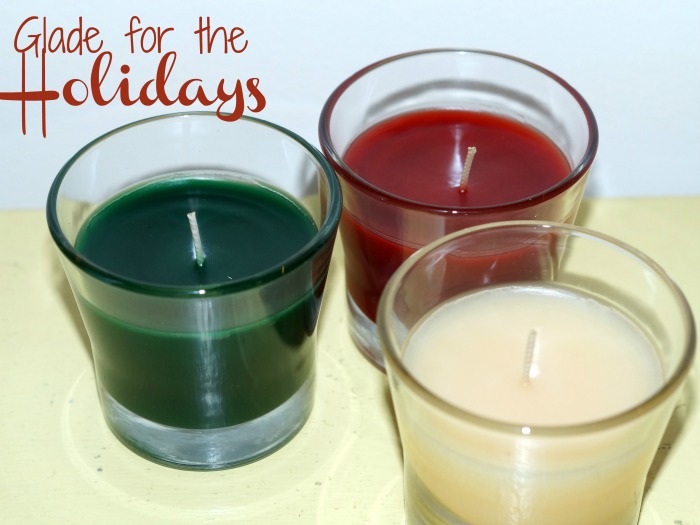 Everyone likes their house to smell nice. I don't think I've ever encountered anyone that's like "Yeah, no. I really like it when my house smells like old socks and yesterday's dinner." There are lots of items on the market that help to combat these odors, all with varying levels of success. One of the things I've found that really helps control the odors in my house is Glade.
Glade for the Holidays
For the 2014 winter holidays, Glade has really increased their selection of items. The fine folks at Glade sent us a collection of four of their seasonal scents. They are:
Apple Cinnamon Cheer – Apples, cinnamon, and warmth. This one feels cozy
Frosted Cookie Party – A sweet vanilla sugar scent. Just like cookies.
Merry Citrus Melody – Sweet and citrusy. Fruity, but somehow appropriate for the Winter season.
Sparkling Spruce – This one reminds me of when you go to the Christmas tree lot and pick out your tree. All the different types of trees, and their distinctive evergreen scents mingling together. So fresh and clean.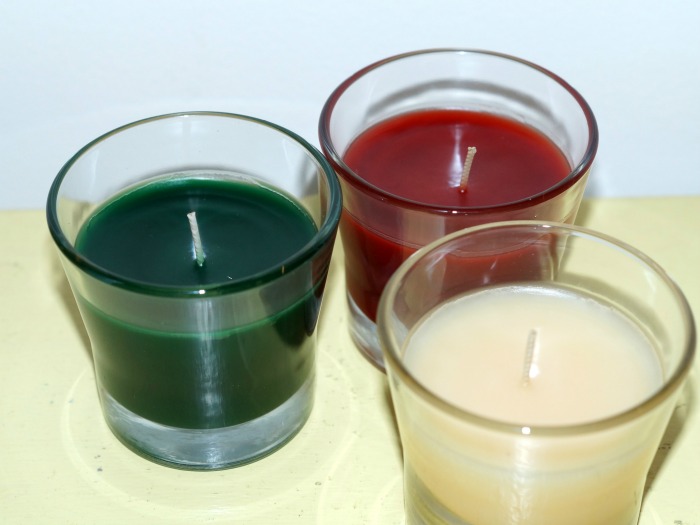 These holiday scents come in all of your favorite Glade products. Items like these great candles that look fabulous sitting on a shelf or table.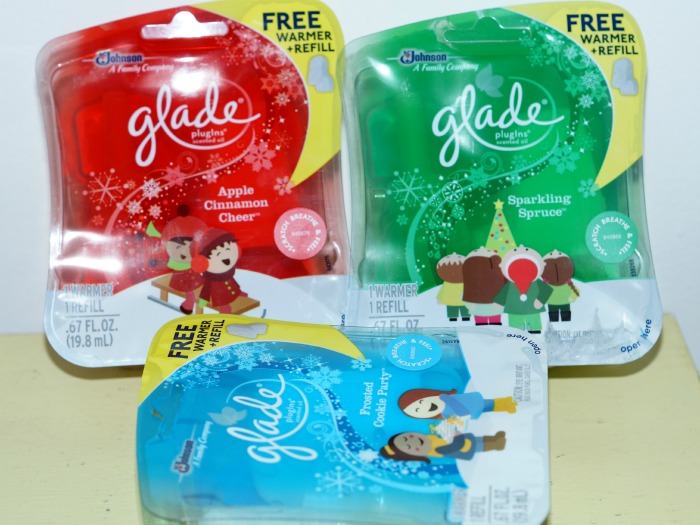 Winter scents are available in the Glade Plug in scented oil warmers, and as refills! I, uh…I might need to stock up on the Sparkling Spruce refills.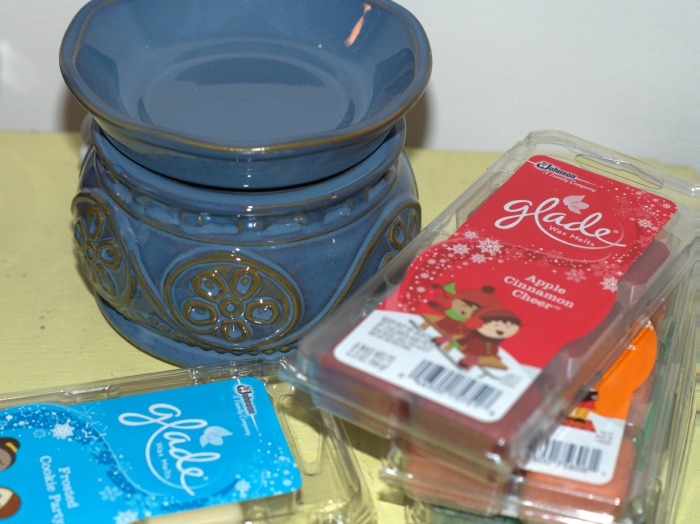 They're even available was wax melts! Did you know Glade had wax melts? I had no idea! They even have a tart warmer that you can buy.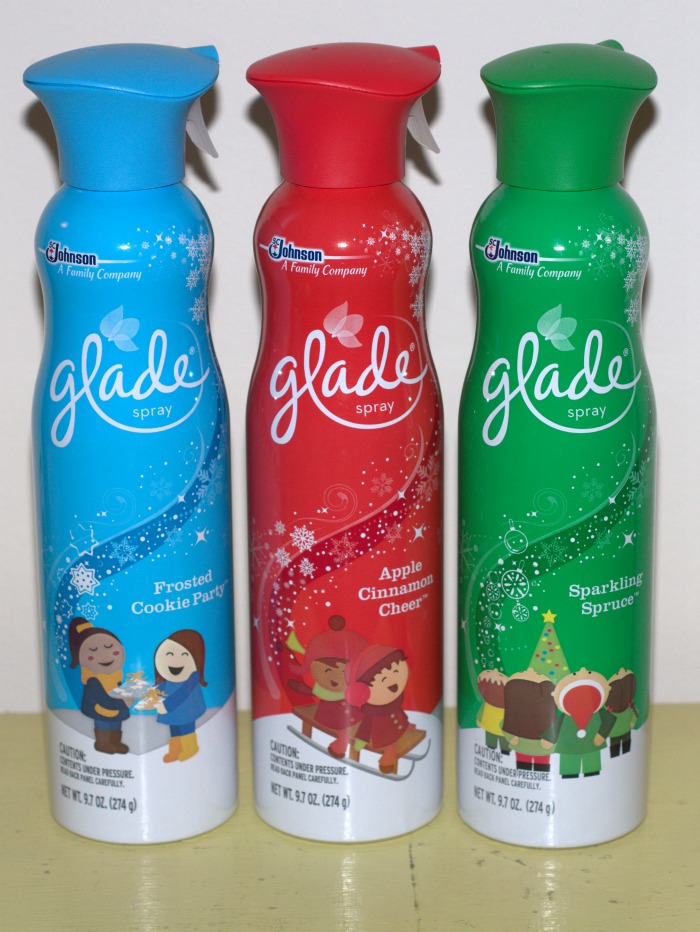 That's not all. Glade even has their holiday scents in the Premium Room Sprays. These are perfect when you need to add a burst of freshness to your room.
With all of these different Glade holiday items, you can layer the scents in your home, without having them compete. And best of all – they're so affordable! Available at just about any major retailer like Target.
Will you be picking up any Glade holiday items?