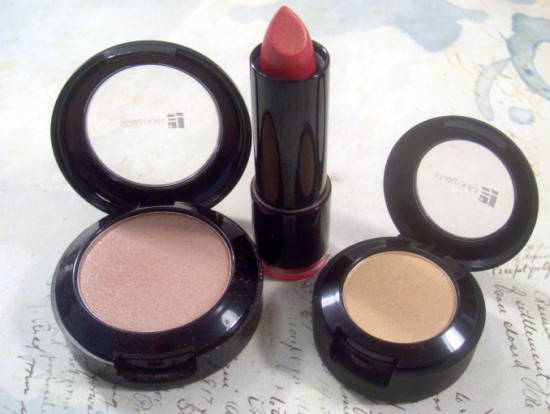 I am a bit of a makeup and beauty junkie. AS I've mentioned before, my favorite time of year has always been Christmas. Not because of the decorations, or the spirit or anything like that. Nope. It's purely because of the amazing makeup kits that are out in all of the stores.
Nowadays, I can get great makeup delivered to me all year long. One of my favorite ways is with subscription boxes. One of the newer ones of these boxes is Starbox by Starlooks.
While most boxes send you an assortment like one full sized item and a few samples, or several deluxe samples, Starbox is different. Each month that you subscribe, you'll get a collection of 3-4 full sized items from the Starlooks line. And the box is just $15 a month with free shipping!
The box I received had three color coordinated full sized makeup items – a blush, an eye shadow, and a lipstick. The blush, a color called Classy, is a great bronzy-peach shade with a little bit of shimmer. It has a smooth, silky feel, and blends nicely. The retail price on the blush is $12.
Gold Dust, the eye shadow that was included, is a great, subtle shimmery golden shade. This shade would be ideal as a highlight shade. Like the blush, it blends well with other colors. I didn't see this on the website, but similar eye shadows were retailing for $9.
The lipstick is a color called Citron. It is a vibrant shimmery coral, slightly orange shade. It's creamy and didn't dry my lips out at all. I also didn't notice any feathering. Starlooks' retail price was $11.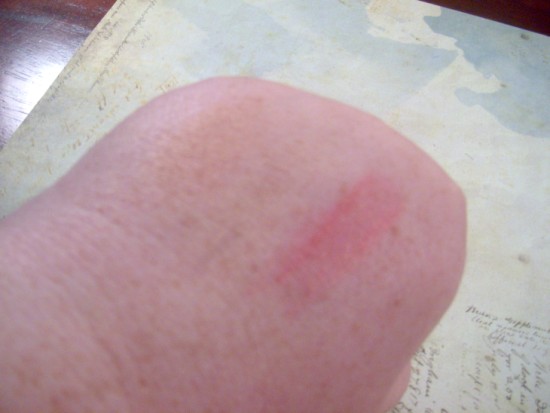 Swatches, from left to right – Classy, Gold Dust, Citron.
For $15, you'd get $32 worth of product that goes together. I would totally say that's worth it!
You can connect with Starlooks on Facebook, twitter, and pinterest, too. And if you want to see some great makeup tutorials, check out their YouTube account.
Have you tried Starbox by Starlooks? If so, what did you think?