When I was 15 or so, we moved to Seattle.  This move seriously changed my life.  It was partly the age and partly being introduced to so many new experiences.  One of these new experiences was my introduction to Lush Cosmetics.  It was literally like a paradise of beauty products.  Bath bombs and lotions and cleansers, oh my!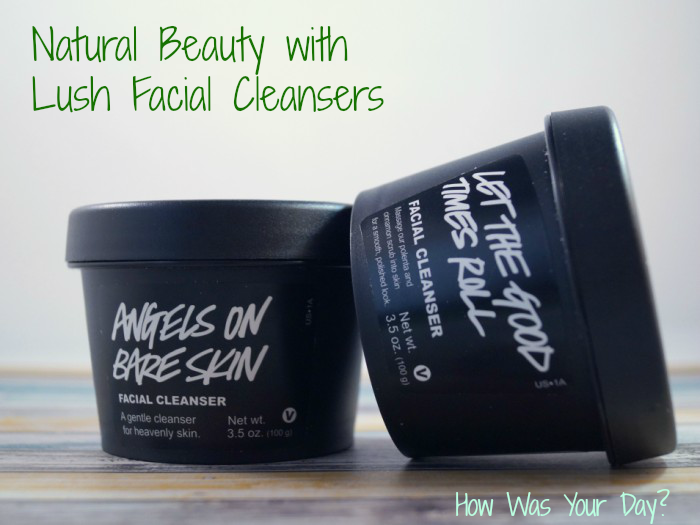 Fast forward about 15 years or so, and Lush is still one of the brands that I like.  Recently, I had the opportunity to check out a couple of new products from the great folks at Lush Cosmetics.  Well, new to me, at least.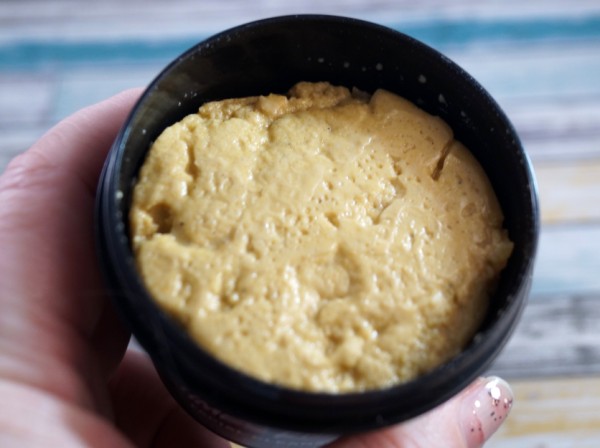 First up was Let the Good Times Roll, which is a facial cleanser.  It's basically like a polenta scrub/wash for your face.  Containing corn meal, maize flour, and cinnamon powder, it gently exfoliates.  There is oil in the ingredients, so it's lightly moisturizing as well.  The first time I used Let the Good Times Roll, I was sort of meh about it.  However, after a few times, I really started to like the cleanser.  Oh yeah, I almost forgot – this smells AMAZING.   The scent is like a sweet caramel-y almost burnt sugar confection.  Mmm…so good.
Next up was Angels on Bare Skin, which is another facial cleanser.  This one might be the absolute polar opposite of Let the Good Times Roll, though.  It's really dry and crumbly looking, and has an earthy scent that reminds of sage and lavender.  I have to admit, I was sort of like "Ummm…I'm not sure how this is going to work…"  The ingredient that makes Angels on Bare Skin so dry and crumbly looking is the same ingredient that gives it its power – ground up almonds.   Between the almonds, kaolin clay, and lavender, this does great things for your fussy skin.  Angels on Bare Skin has a lot of exfoliation power, but is gentle enough to use a couple times a week.  The one caveat – since it's made fresh, Angels on Bare Skin only has a shelf life of about 3 months.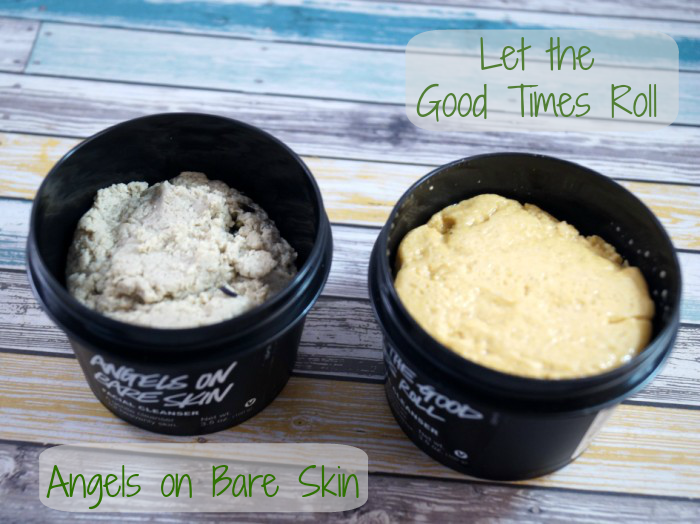 While these cleansers are specifically designed for your face, both are fabulous for all over your body.  They're great items to get your skin ready for Spring.   These are available at Lush stores all over, or directly via their website or catalog.