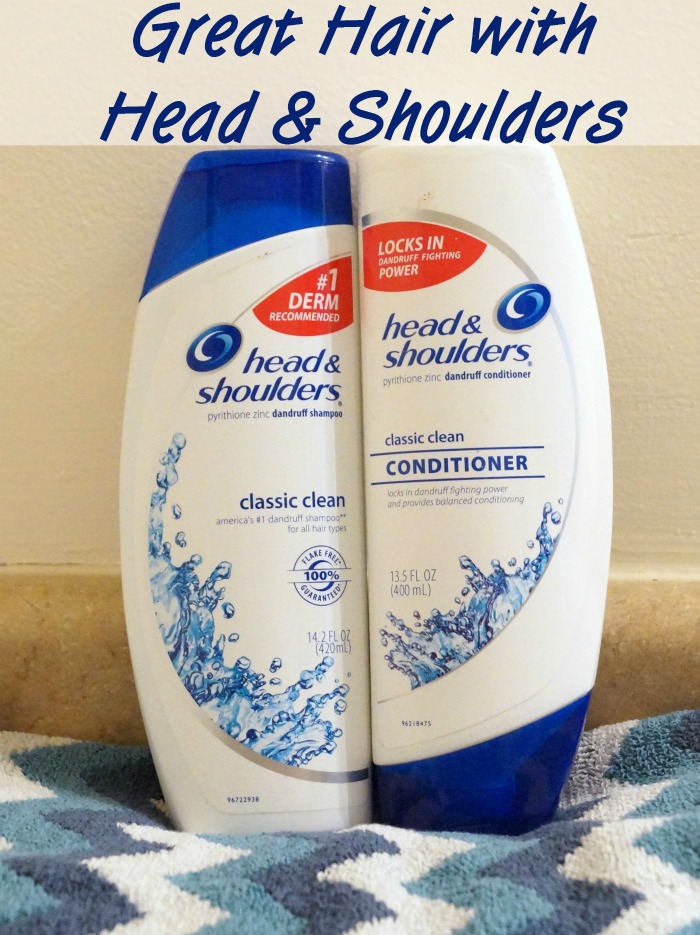 Have you been avoiding wearing dark colored tops? Are you concerned about other people touching your hair or getting too close to it? Do you ever get those flakes that show up in your hair? If you relate to any of these, I feel your pain. Dandruff can really affect your life, and your plans.
Well, fear no more. Head and Shoulders has heard our cries. Their new and improved formula helps to get rid of dandruff flakes and leave your hair looking silky and full of body. It wasn't that long ago that you had to choose between good hair and dandruff control. Sometimes dandruff shampoo left your hair smelling a little odd, too. Not anymore!
With the one-two punch of Head and Shoulders Shampoo and Head and Shoulders Conditioner, my hair looks as good as it ever has, minus the flakes and dandruff issues. And the Fresh Scent Technology leaves my hair smelling good, too. Win-win, right?!?!
You don't have to take my word for it, though. Nope. Wanna know who else likes what Head and Shoulders does for their hair? Sofia Vergara. Yep, it's true! Sofia has loved Head and Shoulders for a long time, and it's been part of the Vergara family for over 20 years. If a Hollywood star trusts Head and Shoulders to care for her hair, shouldn't you give it a try in your own home?
As part of the #partofourfamily sweepstakes, one super lucky Head and Shoulders with Fresh Scent Technology fan is going to get to meet Sofia Vergara. Entering the sweepstakes is fairly easy, with just a few steps.
For a Chance to meet Sofia Vergara:
Follow @HeadShoulders on twitter
Post a picture of your flake free hair.
Make sure you tag your pictures #PartofOurFamily #sweeps and #HeadShoulders
The winner will get to meet Sofia Vergara at a Head and Shoulders advertising shoot.
The #PartofOurFamily sweepstakes ends September 1st, so hurry and get your photo entered!
Are you & your family Head and Shoulders fans? Let me know!
I was selected for this opportunity as a member of Clever Girls Collective and the content and opinions expressed here are all my own.